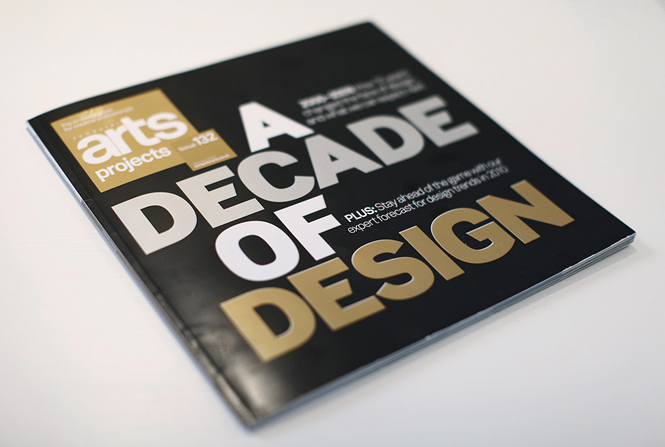 I have to recommend the latest issue of Computer Arts Projects, "A decade of design". It's about how the design industry has changed since 2000. A decade where myself have been most inspired by Büro Destruct, The Designers Republic and Attik. It's sad though that I have not seen so much from these agencies the last 5 years, and the worst is that 2009, after 23 years in operation, TDR closed for business.
I started to work as an Interactive Art Director back in 1998, so the section "Decade of web design" gave me some reel nostalgia because Computer Arts have chosen one site/project/agency from each year that they thought woiuld represented that years internet evolution best. Who didn't remember when 2Advanced entered the scene 2001 or Praystation back at 2003? Facebook represented 2006 and 2007 by WordPress.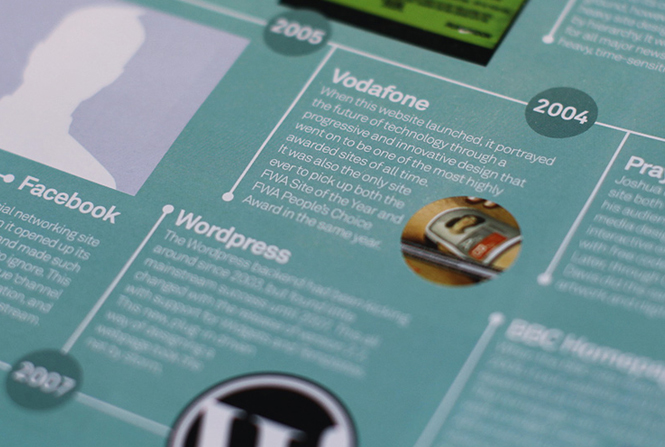 The coolest thing was to see our own Vodafone Future from North Kingdom represented 2004! If you would told me that back in 2003, I would think you where insane! I mean, we where just a tiny tiny agency up in the north, doing our job.
"When this website launched, it portrayed the future of technology through a progressive and innovative design that went on to be one of the most highly awarded sites of all time. It was also the only site ever to pick up both the FWA Site of the Year and FWA People's Choice Award in the same year."
And to correct CA; it's not true that Vodafone is the only site ever to pick up both SOTY and PCA the same year. Our "Get the Glass" did the same 2008, not to forget :)