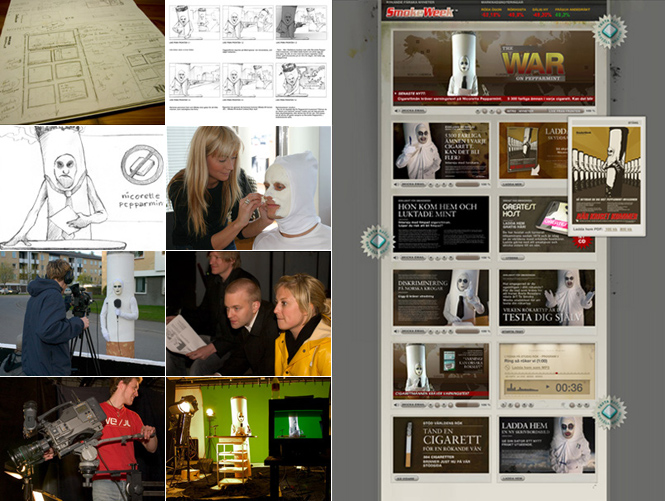 Project: Website by North Kingdom. My work: Art Director & Lead Designer. Client: Otto Stockholm & Nicorette.
Information: An independent international newschannel named Smokeweek wants to save the worlds smokers from a fresh and mintsmelling future.
Result: BBDO Oscar, Silver Lion at Cannes Cyber Lions 2005 and Finalist at the biggest competition in Sweden; Guldägget.