This spring I had the honor to join the D&AD 2008 Website Jury in London. First two days of voting from home and then three days of voting and discussing at ExCel in London. It was a very inspiring and fun!
Over 29 other categories where on place during this D&AD Awards Judging Week, so I had a chance to check out lot of cool stuff.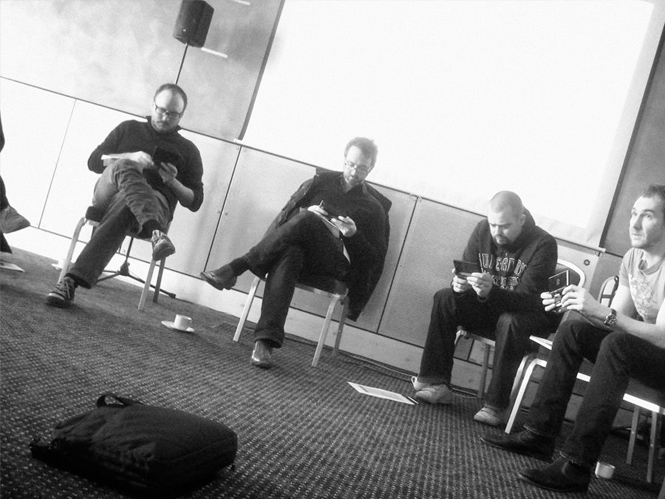 Joakim Borgström, Oliver Payne, Flo Heiss and Benjamin Palmer.
Joakim Borgström (W+K) and Staffan Formsman (Forsman & Bodenfors) at St. John restaurant.