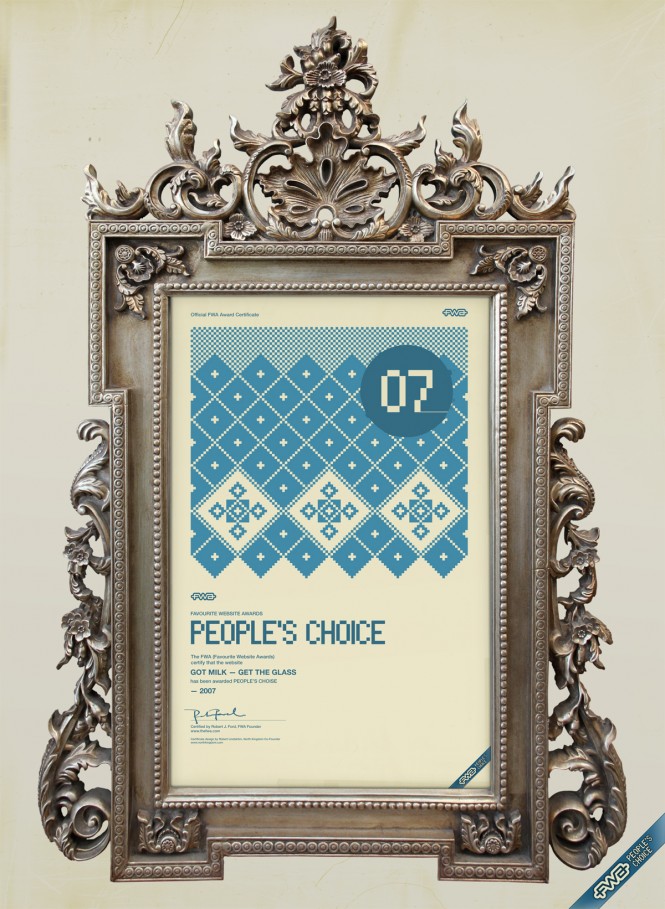 WORK IN PROGRESS — This autumn I got an amazing assignment from Rob Ford at FWA; to design four prints for their awards.
The basic idea was to make something that would look good on your wall, and even better if you would have a collection. Rob Ford wanted to have a different award certificate for FWA, a vision I liked very much. However, the design have to be simple in a way, when it still is an award. You should be proud of it, and not feeling that you have a piece of art on the wall you maybe don't like. The typeface and the design are taken from the FWA digital award ribbons, which made me start thinking of knitting, which also looks like pixel art in a way. Both knitting and pixelart are just handcraft, which matched the idea perfect when the projects you see on FWA are filled with that
Some lines from the brief;
"They could all be the same format but with a slightly different colour style to resemble the level of award. I've attached all of the award ribbons in case they help in any way and I have also attached the FWA logo in eps format."
"I have thought in the past how it might be cool to have a 3D trophy image on the award certificate but I really have no requirements on the design style or idea. Of course, FWA is all about being progressive, original and innovative so I'm sure you will have that in mind anyway."
(The award would not come with a wooden frame btw, I just wanted to see how it would look like.)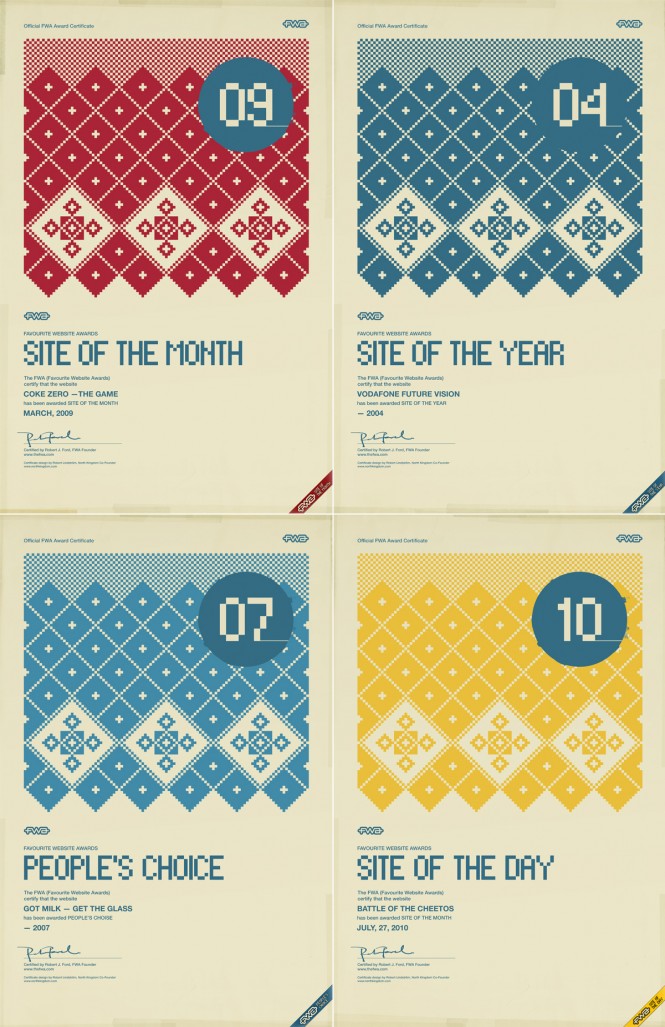 The four certificates — SOTM (Site Of the Month, SOTY (Sity Of The Year), PC (People's Choice) and SOTD (Site Of The Day). I added some awards from us at North Kingdom to see how it could look like.
SOTM, SOTY and PC will be printed and sent over. SOTD will be available for downloading. Some test prints will be made next week.
— This post will shortly be updated.