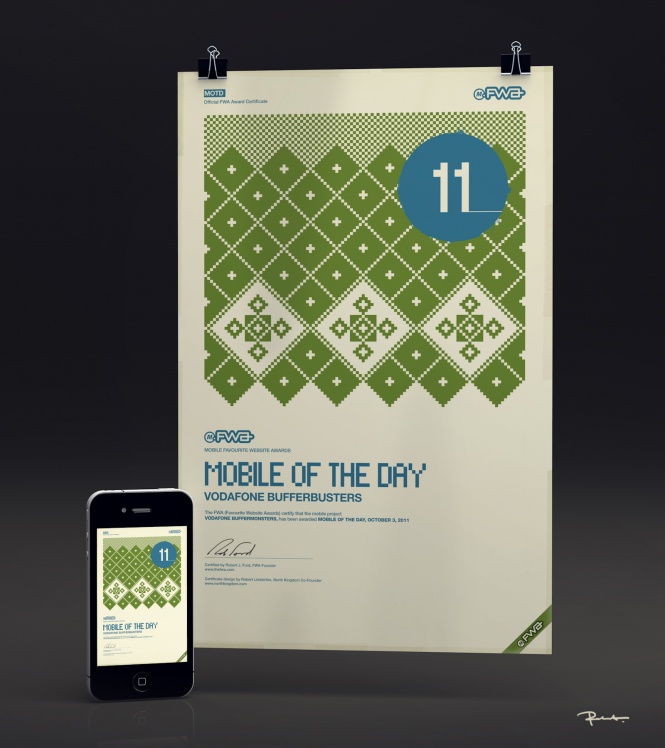 This week I finished another design for Rob Ford and FWA when they needed a Mobile Of The Day (MOTD) award certificate. I was lucky and could change the award original color code when its blue was a little bit crazy (and we already had two blue ones). This green matches the other awards pretty nice I think.
Here can you see the other versions and on the FWA gallery site you can see how they are used around the globe.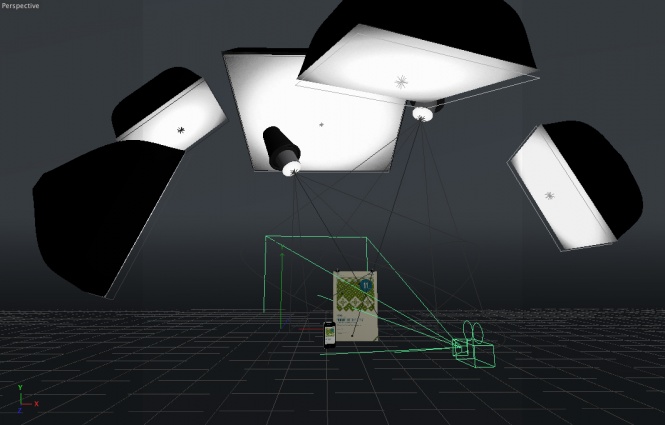 When I'm trying to learn Cinema 4D I just had to test how I could comp the poster together with an iPhone. Here is how the scene looks like with all the lighting, which is from the excellent Greyscale Gorilla. The iPhone is a free model which I also found at this excellent Cinema 4D site.