For a couple of days ago I got my test prints for the FWA award certificates from a local print house, just to check the design. All new winners will receive these from FWA via post, starting January 2011, except for SOTD winners who will just get a pdf.
Old winners will also get these certificates. Rob Ford; "Initially, I think the certificates might be printed for all SOTY and PCA winners I can still get in touch with. For previous SOTM winners, I think it makes sense to send them a PDF which they can print from themselves."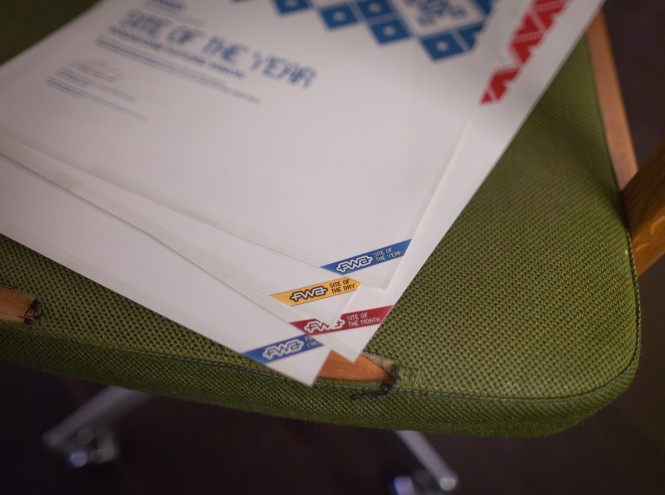 The famous FWA digital award ribbons are vectorized and placed in the lower right corner.