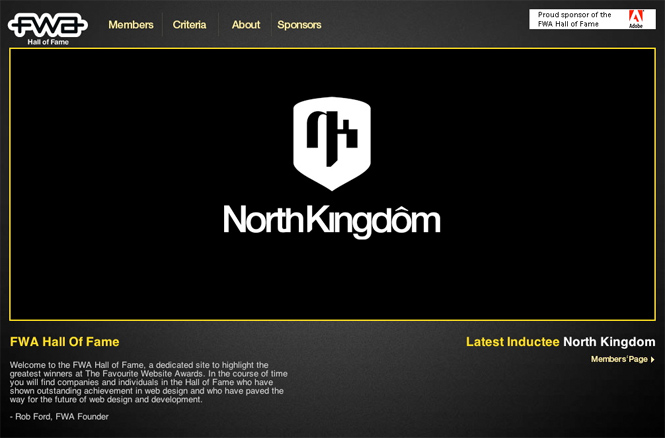 Amazing!!! My company has been chosen to FWA Hall of Fame! I am very proud of all our employees! You guys are the best!!!
"North Kingdom is the first company to ever have won both a Site Of The Year award and a People's Choice Award. The fact that they made this, so far, unique achievement is even greater seeing that they won both in the same year for their pioneering Vodafone Future Vision site. North Kingdom is one of the very few agencies who consistently produce the most creative and progressive websites and is hailed as one of the world's best by their industry peers as well. - Rob Ford, FWA Founder.
Wow! Otroligt roligt! We don´t know what to say up here! We are very glad and very honored to be mentioned at the FWA Hall of Fame! It means a lot for us! We are a small agency but still fighting with the big bulls! Nothing is impossible in this branch! - Robert Lindström, Art & Design Director / Co-Founder, North Kingdom"