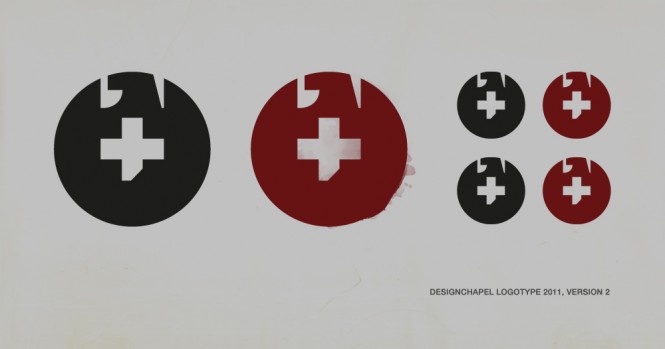 Thank you guys who posted feedback of the logotype redesign. Some of you have notified me that the minimalistic eagle was similar to the logotype for Design Made In Germany, which is true. You can say it is from the same logotype family so to speak. Not as much that it felt I really had to change it but I wanted to see if I could modified it a little to make it more unique. I mean, the logotype become even more similar when my original logotype from 2002 is based on the Germany eagle.
However, I ended up with a version where I have used a solid circle underneath and a slighter bigger cross symbol. The eagle symbol become more minimalistic then before which is good when it is the cross that is the core of the logotype.
Spontaneous I think the eagle loses to much of its symbolic language. And maybe it becomes too minimalistic? If I have time I will do some more versions later this week.