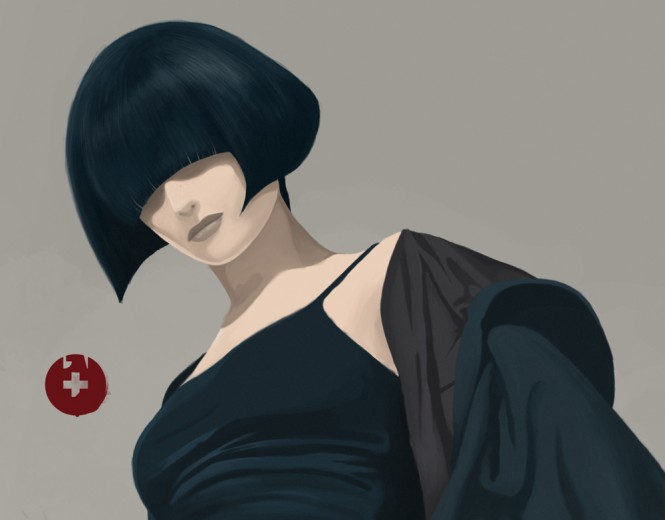 I'm have started to prepare some stuff for an exhibition this spring in Stockholm. Two of the prints will be modified versions of my nun illustrations from 2001/2002. These illustrations where never planed to be used bigger then I had them on my original website from 2002, but they have been printed up to 140 x 140 cm which is insane when all details looks pretty bad. However, I thought it was an excellent way to both improve my painting techniques and fix these old illustrations for print.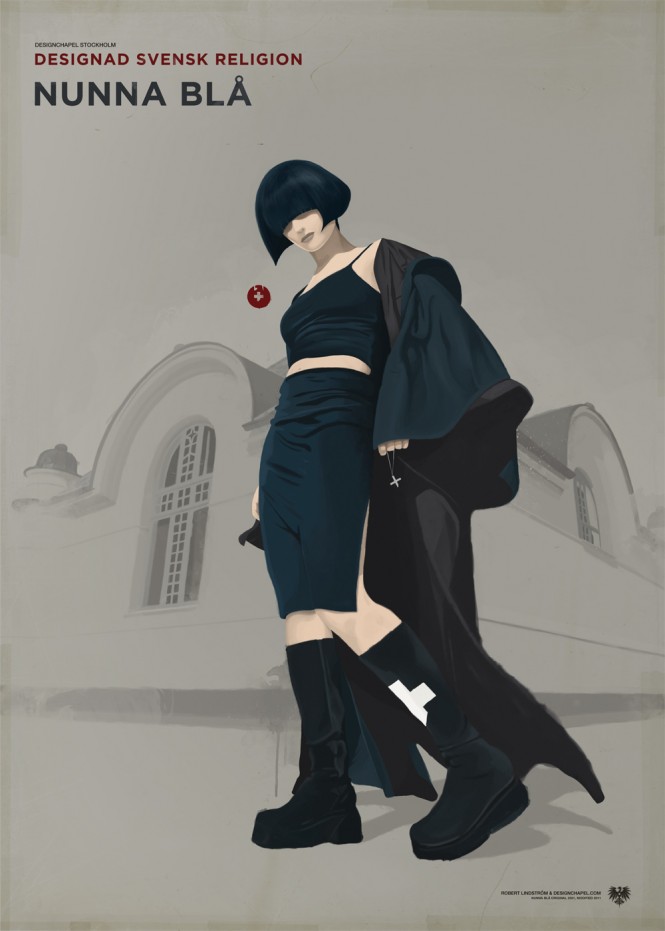 This is still work in progress but it will end up pretty close to this I think. I have some stuff left to do in her face and neck and I'm still playing with the design. And yeah, the logo is not set yet as well.
Size 50 x 70 cm, 300 dpi.
The original illustration was never mentioned to be bigger then 800 pixels high.