We were invited to Toronto and FITC 2007 this year, so Staffan Lamm and myself visited this beautiful town in Canada. Everything was located in Hilton Hotel and we where very impressed how professional arranged this Flash festival was!. Big thanks to Shawn Pucknell among others. We had the last lesson, the last day, and we could not believe our eyes when over 1000 came to see our presentation. We talked about some of projects we have done at North Kingdom. "How is a small company like North Kingdom, located in the north part of Sweden, thinking and working so leading global brands/agencies would like to work with them? North Kingdom will go through some recent projects from sketches and ideas to final production."
Unfortunately we didn't see so much of the others presentation when we where preparing ours the days before.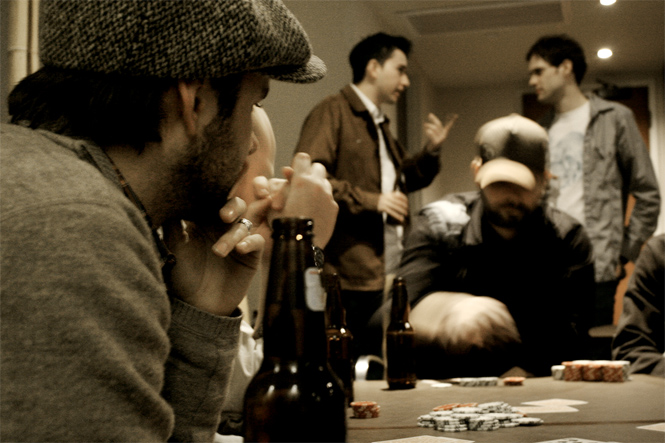 Speakers poker on the night, here with me on the left side. Photo by Shawn Pucknell.
A short review from Ping Mag, Japan.