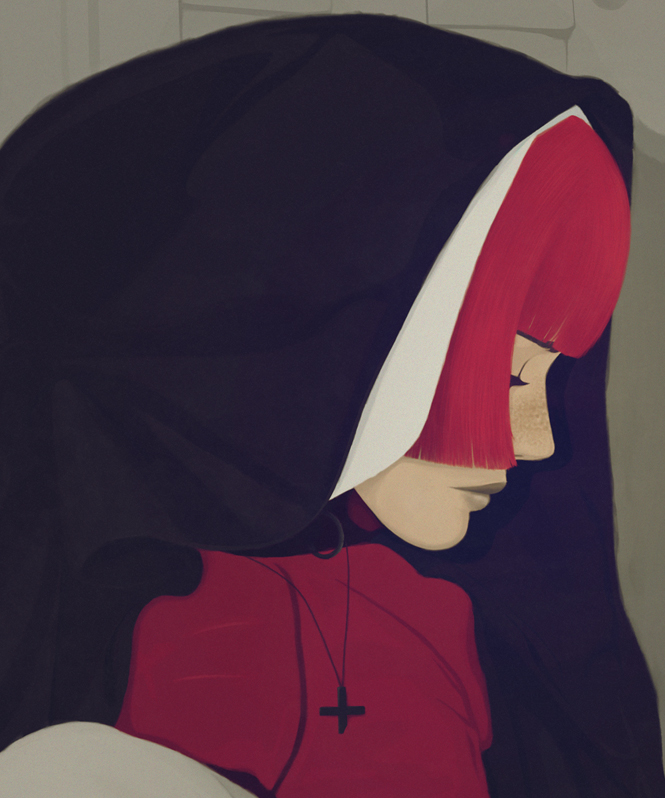 This weekend I have modified another nun illustrations from 2001/2002. The original illustration was never mentioned to be bigger then 800 pixels high so I have done some adjustments now in Photoshop, so it will work better in print. Work in progress...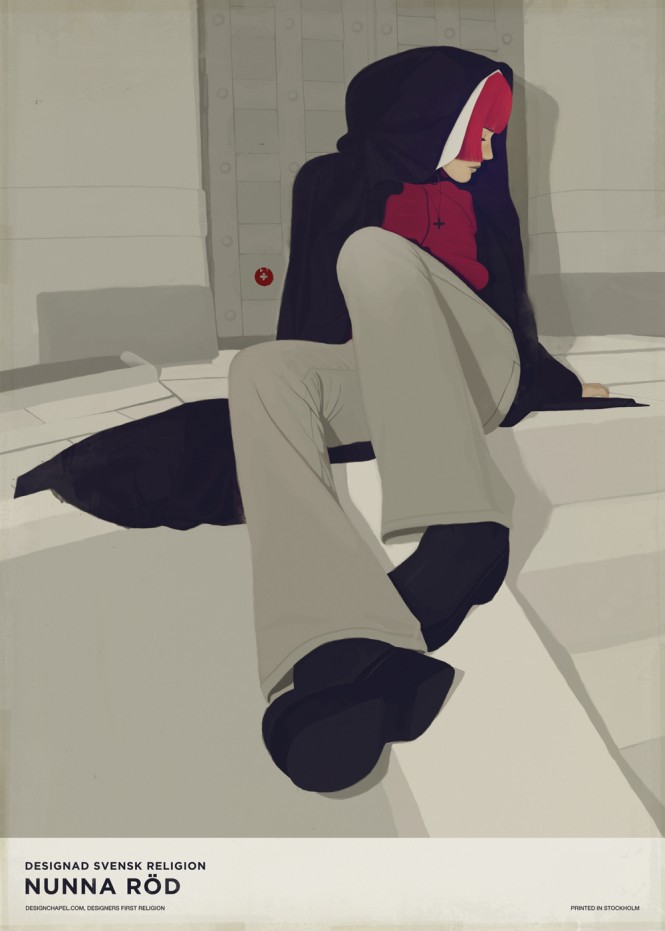 "Designed Swedish Religion — The Red Nun". 50 x 70 cm, 300 dpi.
The original drawing was colored in Flash when it was made only for be shown in Flash. Therefore I used as few nodes as possible to reduce the kilobytes. The original flash illustration was only 36 kb.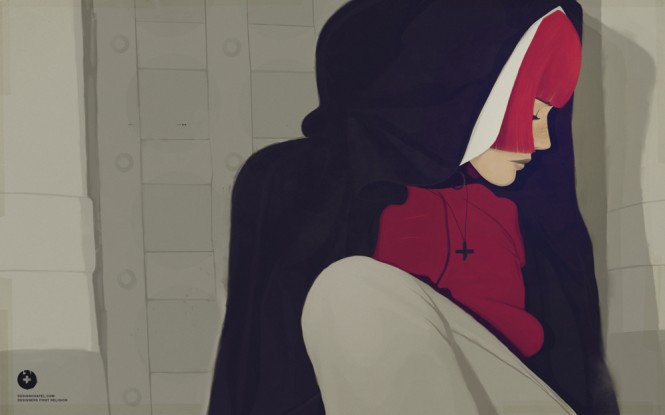 Download — Wallpaper, 1920 x 1200 px
Original illustrations/ website — Designchapel 2002
More redesign — Nunna Blå, model 2011