Some photos I took on our new North Kingdom floor in Skellefteå. We have take over a really cool apartment (180 m2) above our existing one. Our designer Charlotta Havh have worked with the interior design and her dad have done much of the carpenter's work, as the table here in the new conference room. It is a pretty small world btw; the owner of the apartment was Göran Eriksson, CEO at my old work, Paregos. His son, Marcus Ericsson (Subdisc), who also worked at Paregos, is now living in Vancover and running his own famous studio; Academy.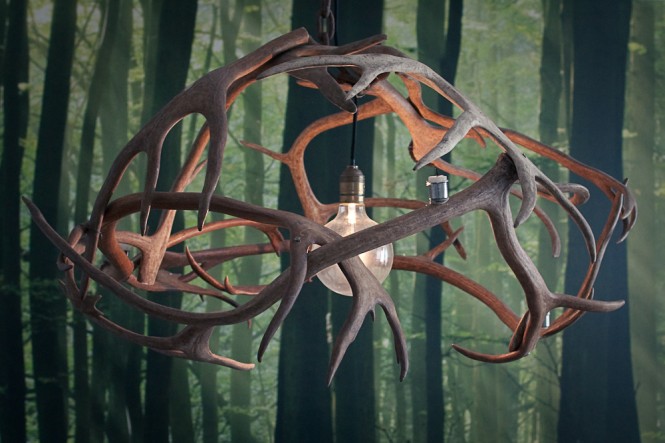 Reindeer lamp.
The table have a small fire place in the center (fire gel).
We made a hole between our existing studio and the apartment.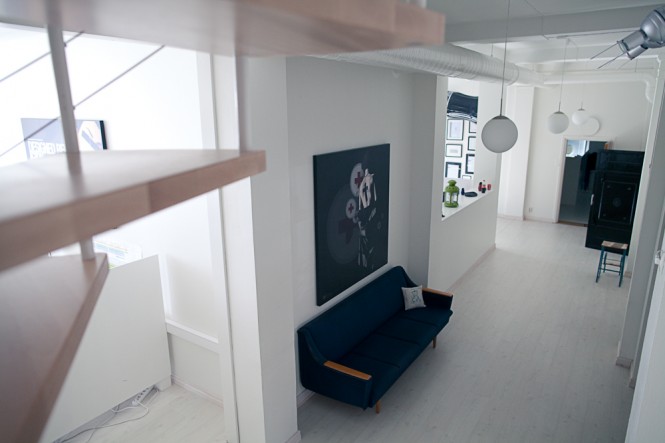 The existing office was once upon a time Skellefteås first bank. The black metal door in the end was the bank vault, now a game room.