North Kingdom, Woodbot Pilots — We received the second round of prototypes a couple of weeks ago. One step forward, two backwards. I really like the way they solved the logotypes, which here are carved into the wood, but there are pretty many parts that not are solved yet and I start to wonder if they really can make it as we want it or if we need to made the design simpler or use another material. It is pretty interesting to work with China factories when you don't know what you get. Our blue print had for example one black cable on the left arm, now we have two red ones, which is fine; most important is to see what can be done and not. But I am very concerned that they do not follow the feedback at all and they mix up the parts. Our big dude have here the small characters arms...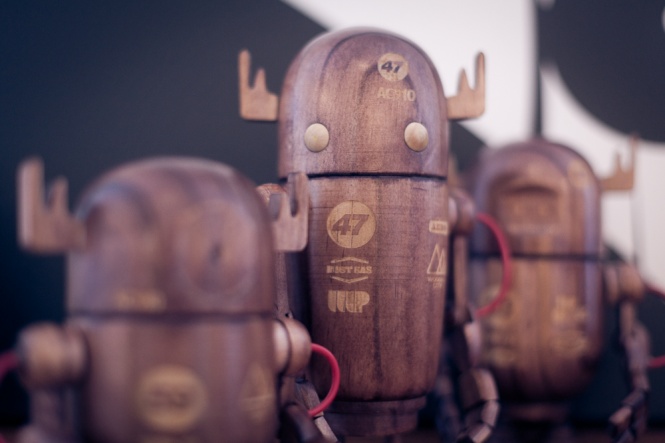 We have tried a new way to make the eyes which looks pretty cool. The faces (the screens) are one part we have not been able to see how it can be made. Unfortunately.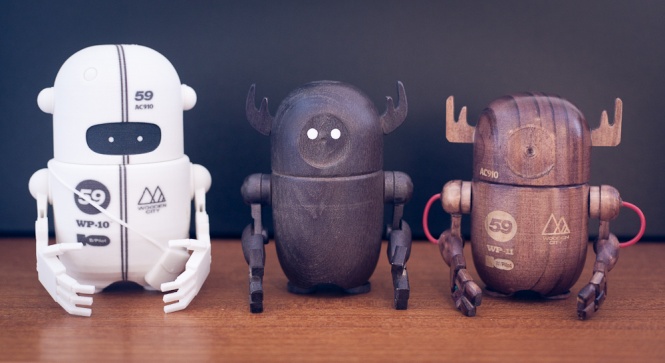 Three prototypes of pretty much the same body. As you can see, you need to be open minded of what you get. The shapes have become more rounder in the last model which is perfect. The color should be more like the one in the middle but it was great to see how a lighter version would look like. The horns have get a pretty strange shape thou...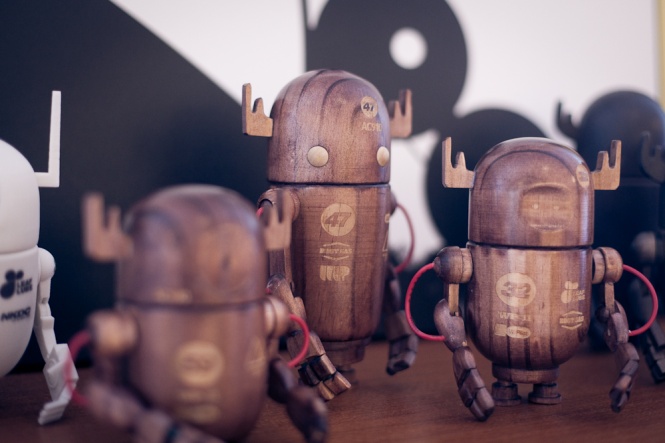 The middle stripes is missing which is a shame when I think they do pretty much to the overall feeling. Hopefully we will have it on place on the last, third round of prototypes later this month.