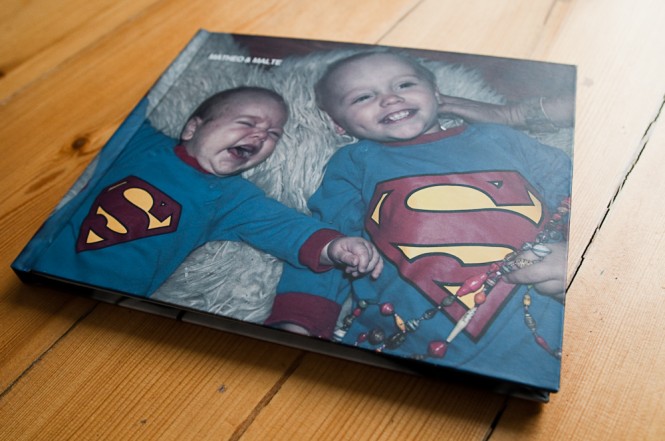 I know, this is a very late post, but this Christmas I gave my sister Ragnhild a photo book of her two sons. It is based on my photos from 2008 and 2009. The book is printed at Blurb where I ordered a test book three years ago, but back in 2007 I received a book with terrible print result, so I haven't bother to order anything more from them. However, this time I saw they had upgraded their supplies so I took a shoot, and I was happily surprised when I received the book. The print quality, the colors and the material were really fine this time.
The brothers themselves; Malte (my godson) and Matheo, his older brother. The photos are taken by a Nikon D300.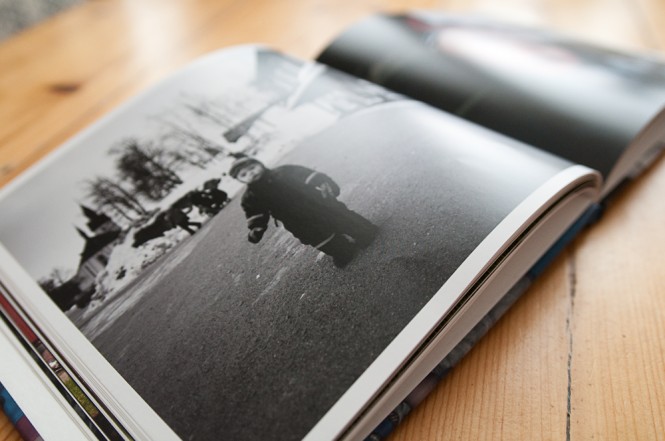 I ordered a standard landscape format (25x20 cm), with 62 pages (Premium Paper) and a hardcover (image wrap). The cost was US $85 including shipping. Not that bad for a single book with great quality. And no, I am not sponsored by Blurb :)
The book itself is really easy to put together. Blurb have a program called BookSmart that you download to your computer and with that program you can drag and drop your pictures to different templates, but it is also possible to design your own layouts.
Detail study on front and back cover.
Just some more photos from the book...