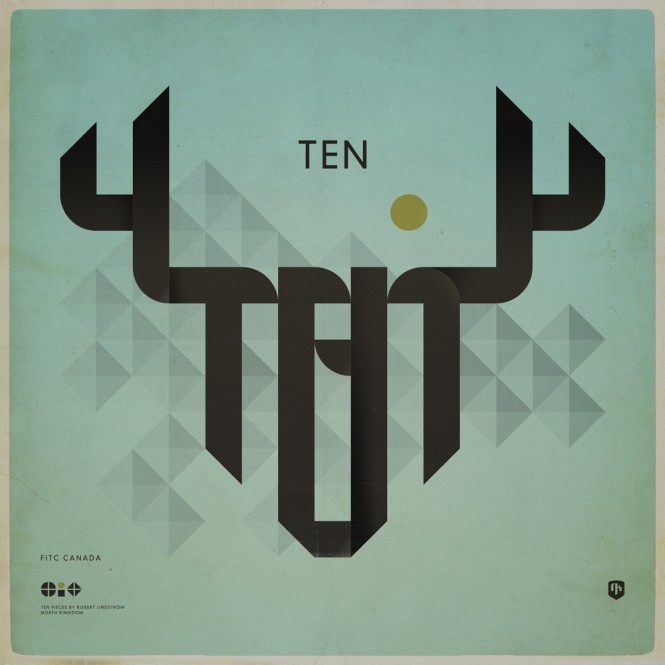 TEN PIECES. This is mine and North Kingdoms contribution to FITC 10th Anniversary (Canada). FITC have invited 10 artists that have spoken at their conferences the last 10 years to create 10 posters. Therefore the theme was just TEN. The size will be 12 x12 inches, printed on matte 80 pound stock.
Some of the other artists are Natzke, MK12 and Kyle Cooper.
My idea was to create something made by 10 shapes, based on a technique I used back in 2000 for a project called "The Skyscraper". I wanted to make a minimalistic symbol that both contains the word "TEN" but also something connected to North Kingdom, so I created a deer in a shape similar to our North Kingdom logotype..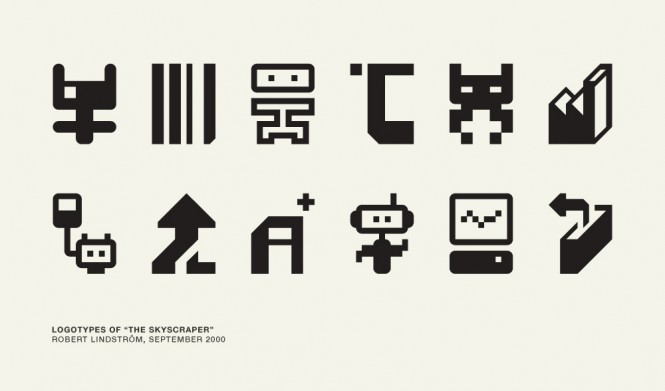 The symbols/logotypes I made September 2000 for "The Skyscraper".
WORK IN PROGRESS (Posted April 2, 2011)
This Saturday night I have spent home when I both have been jet-lagged (I recently come back from California for the third time this year), but also to fix an art piece for FITC in Canada. The deadline is in a couple of days, therefor I had to find smart solution which wouldn't take so much of my time. The process tonite was pretty fast when I found some symbols I made back in 2000 where all was made out from nine shapes. So I just added one shape (the circle) and then I had the concept ready when it was all about; TEN. After setting the concept it was pretty much like a puzzle.
This is how Shawn Pucknell, FITC, described the project;
"As you may have heard, with FITC Toronto 2011 we are celebrating our ten year anniversary.
As part of the event, we would like to produce a limited run of posters, and a set of ten postcards, with art done by ten of our past presenters. Ten posters, and ten postcard, by ten artists. All attendees will receive the entire set of postcards, and we will have the posters on sale at the event for a low price. We've chosen you as one of those ten artists and would love to have you involved.
What we are looking for is an art piece, with the theme of 'ten'."
However, not sure how this will look like in a couple of days, but here is the basic idea at least. And if you have feedback or other ideas, please let me know!
Time for bed!