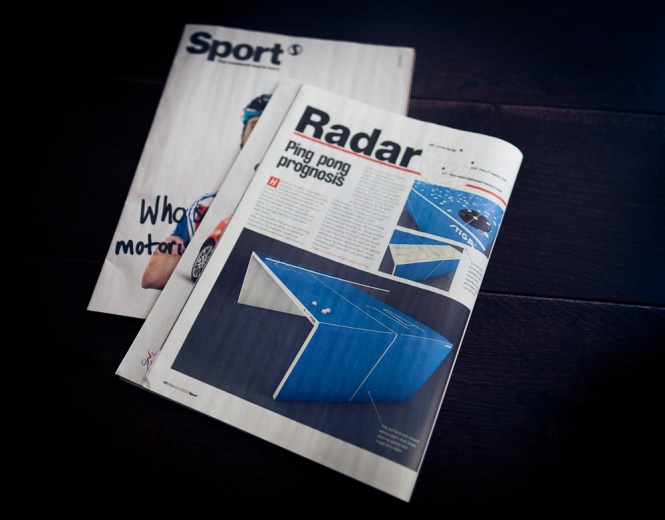 "So what are you waiting for, Roman Abramovich? Quit wasting your money on washed-up strikers, firing managers and ropey haircuts, and invest in this instead."
A nice quote from the British Sport Magazine this month.
"Here it is: the table tennis table of tomorrow. A multitouch surface that records where a ping pong ball has landed, a 'net' with embedded sensors to show info on whether a ball has touched it, automatic scorekeeping and even an emotionless auto-ref that adjudicates the game for you (and also possibly harbours secret, Hal-type plans to kill you stone dead, Dave)."
Read more — The article.