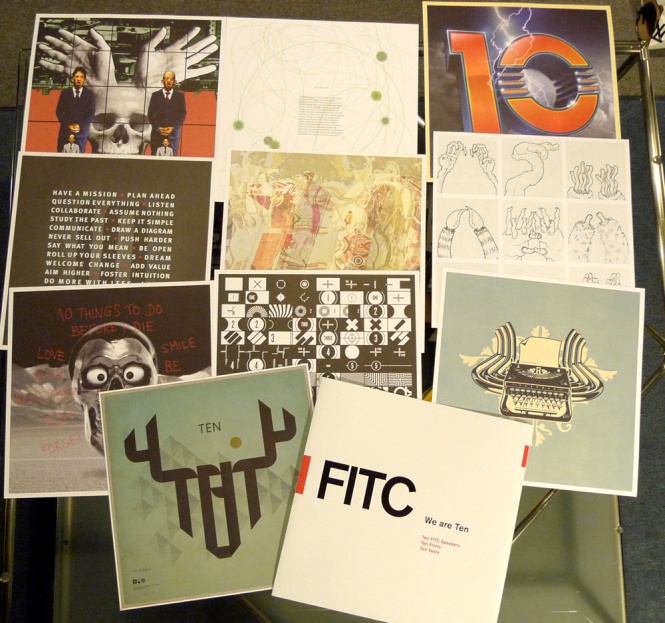 Got a mail from Shawn Pucknell, Director at FITC Events, today; "Just got all the prints today and sorted them all out and hand numbered them. They look great. Attached is a shot of the prints and album..."
My print is the one in the lower left corner. Great to see how the other artist solved the assignment. My favorite is the one by James Paterson.
"As part of our celebration for the ten year anniversary of FITC, we selected ten FITC Speakers from the past ten years and asked them to design a print with the theme 'TEN'".
Read the whole post at FITC.