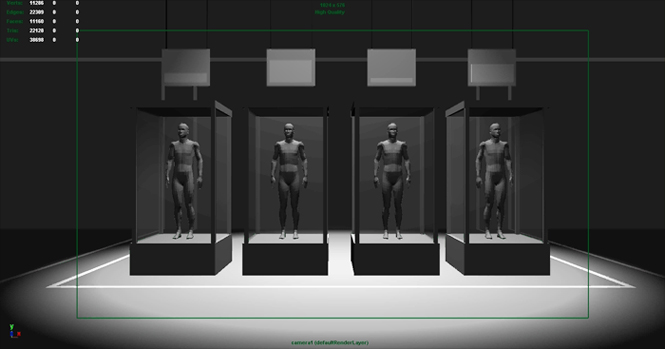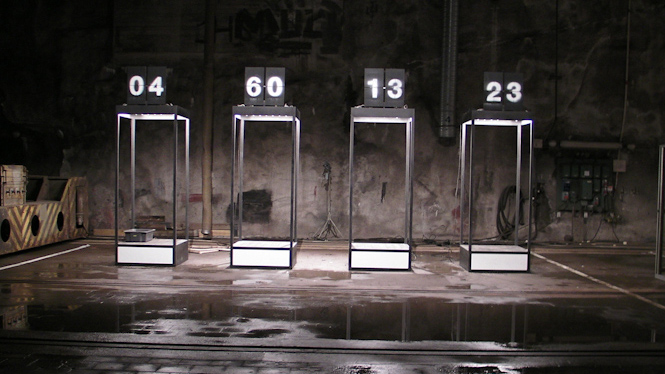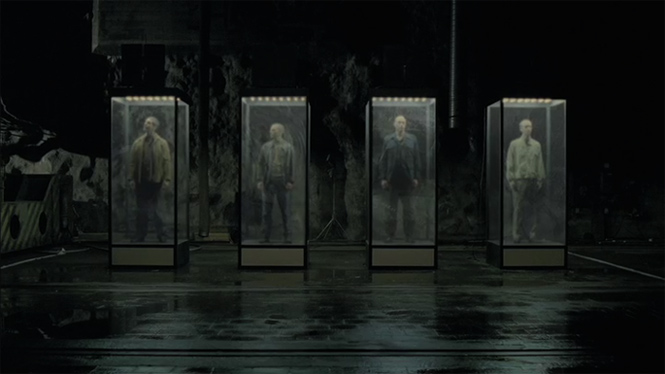 Here above you can see the design in progress for the first room: The Freezer. It is a test where you have to save two persons of four, or can you maybe solve the test different? Check out the Behind the Scene part here below.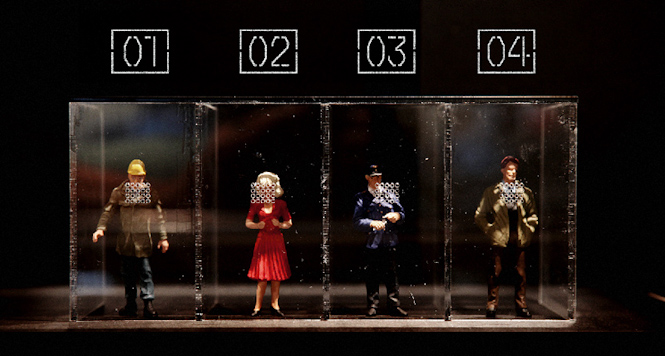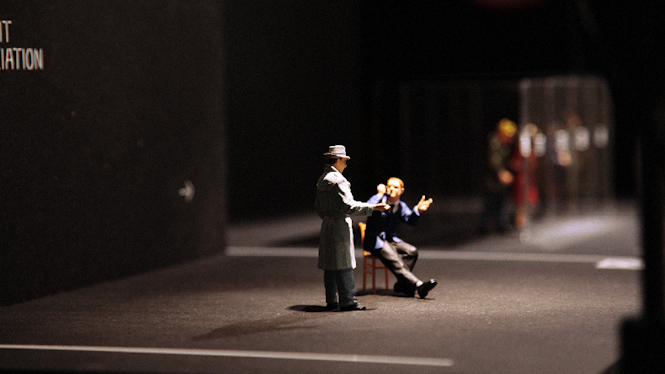 We chose to work with Jesper Kouthoofd from Teenage Engineering as Film Director, who also would be in charge of building the scenography. On the pictures here above you can see the small model they built for testing film ideas.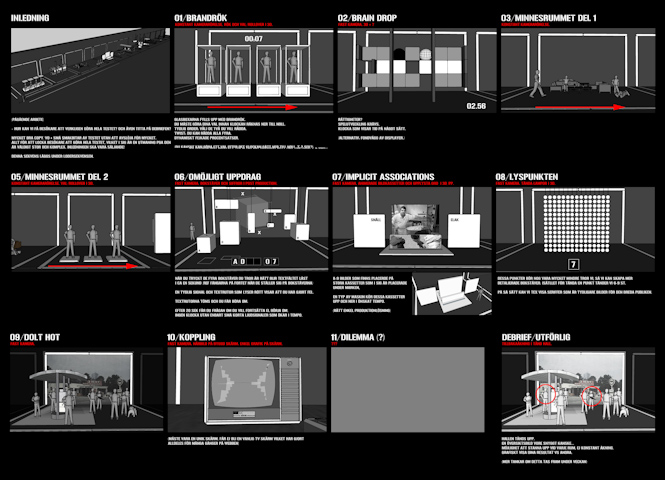 We sketched up the ideas first via Sketch Up to get a grip of what we actually was going to build. Sketch Up is a very easy 3D program I use a lot for this kind of work.
An animatic was made to check how the timing should be. A very important part of the project so we got an idea of how everything would work.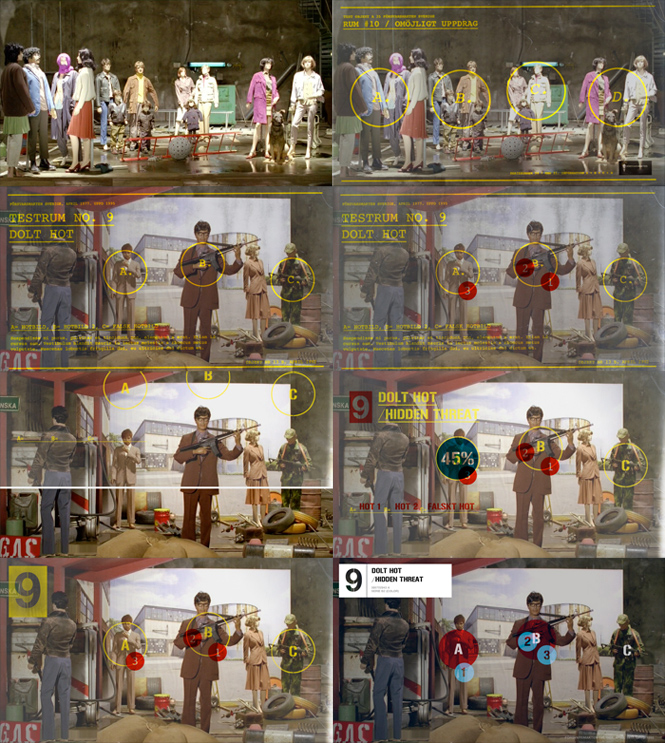 Design in progress. After doing the test you will see the debrief where all your moves are analyzed. The idea here was first to have the feeling of an overhead projector but it felt to much oldschool so we made the result on glas filter instead.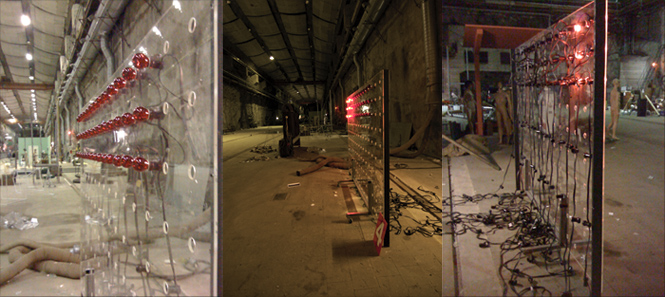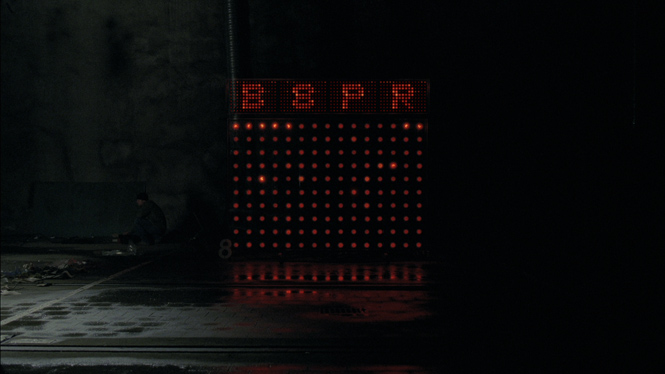 Above you can see work in progress of the Led room. 150 bulbs were put together to be able to show a letter or a number on the screen. The small screens you can see above the big onea were built in 3D.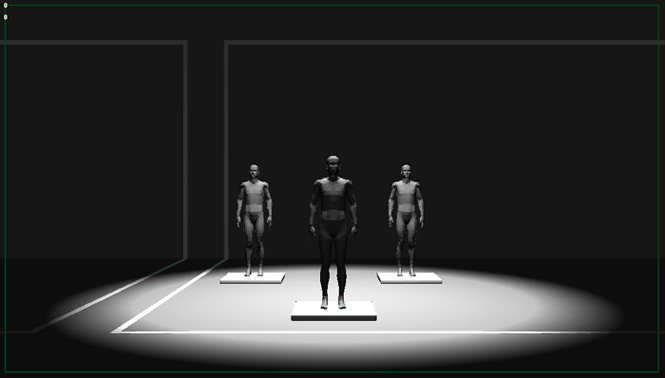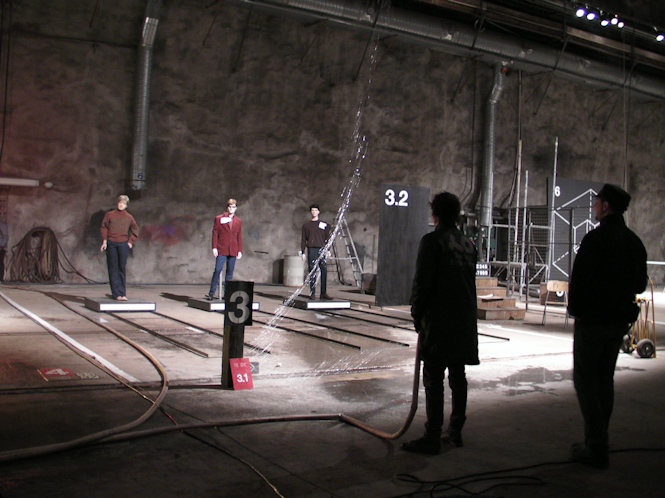 Work in progress. What color was the sweater in the Memory room?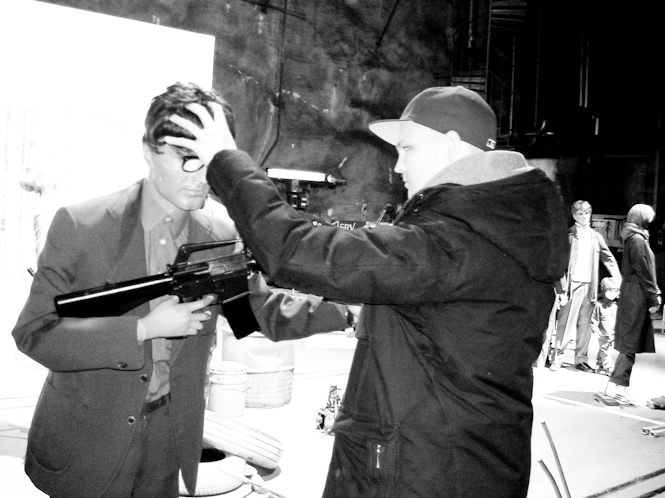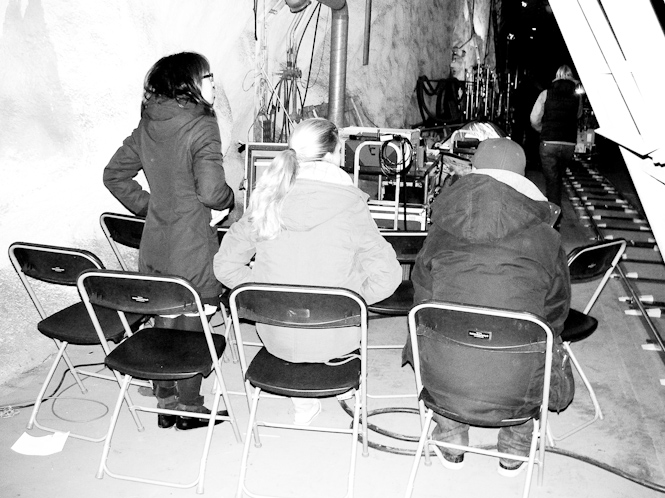 Some of the staff from North Kindgdom. Sebastian Carlsson, Elisabeth Halming and Jenny Gadd.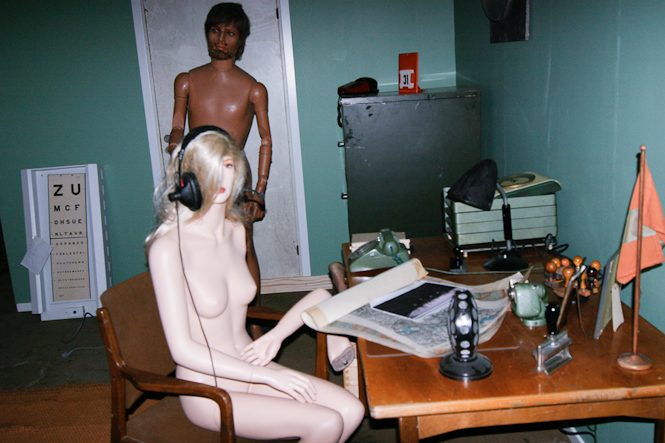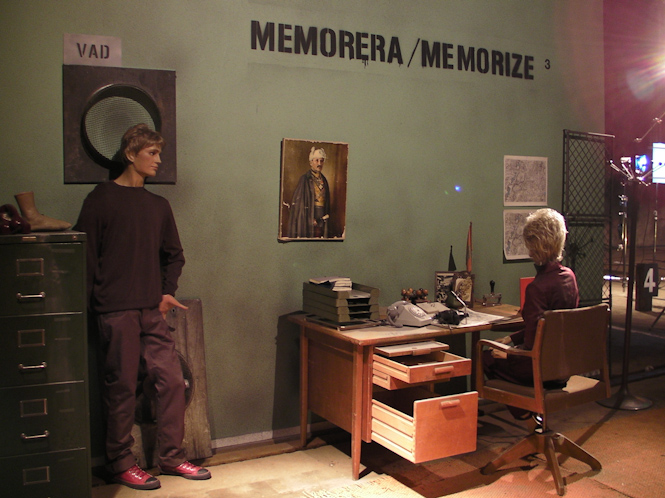 I was abroad during the film day so I didn't have the chance to be at the shoot myself but Daniel Illic (Creative Director at North Kingdom) took some photos at this remarkable place. The most amazing was that we did the whole shooting through only one shoot.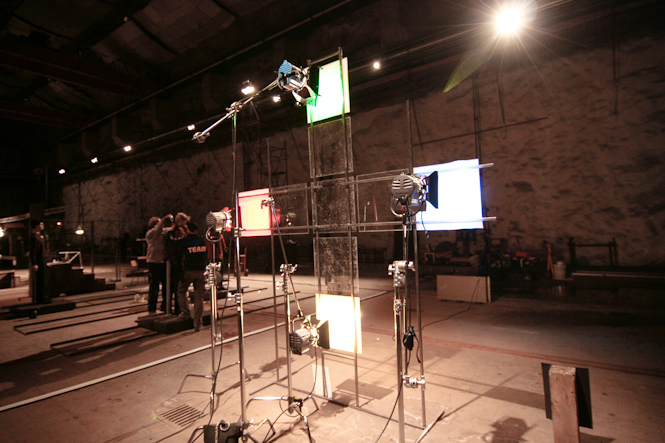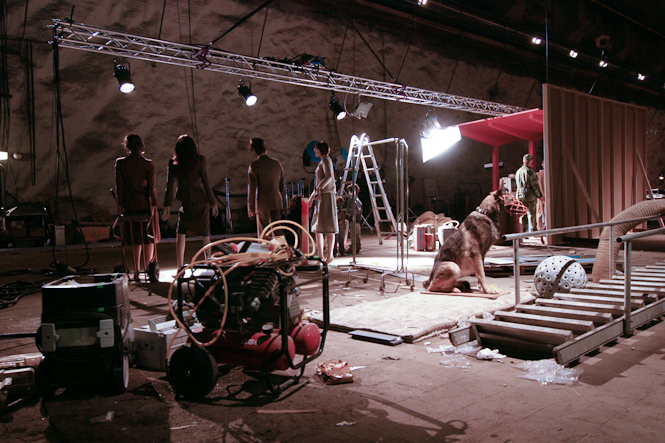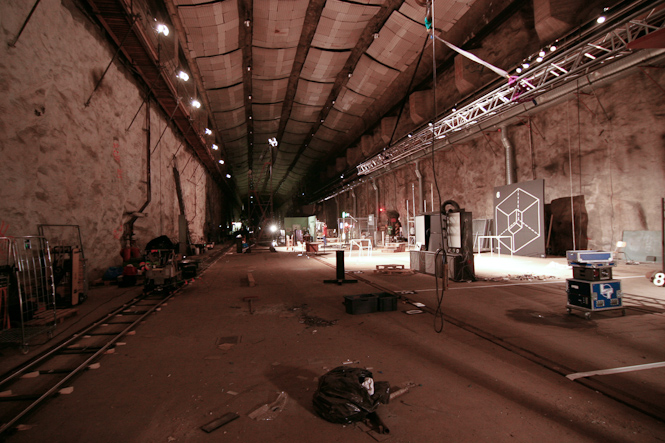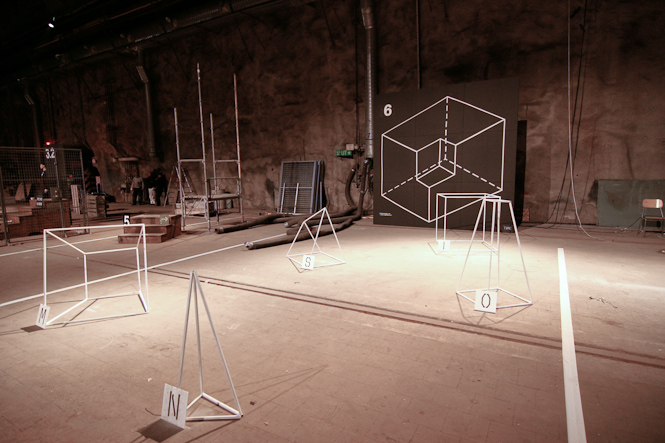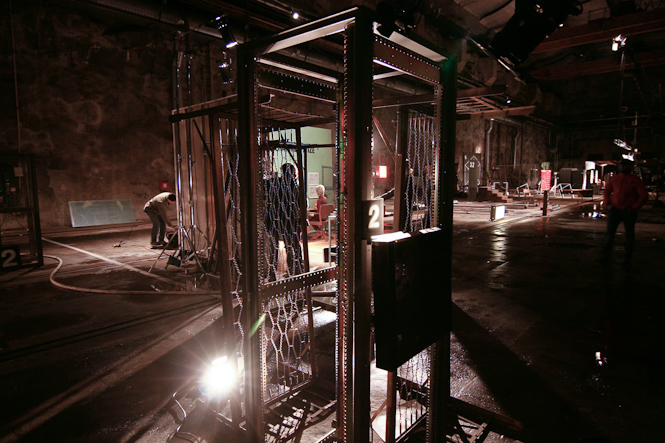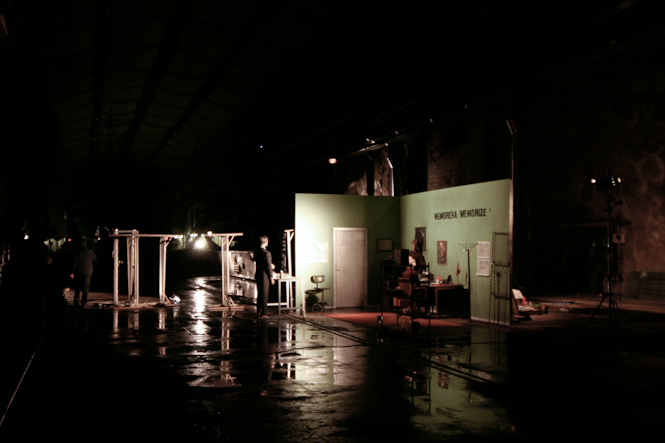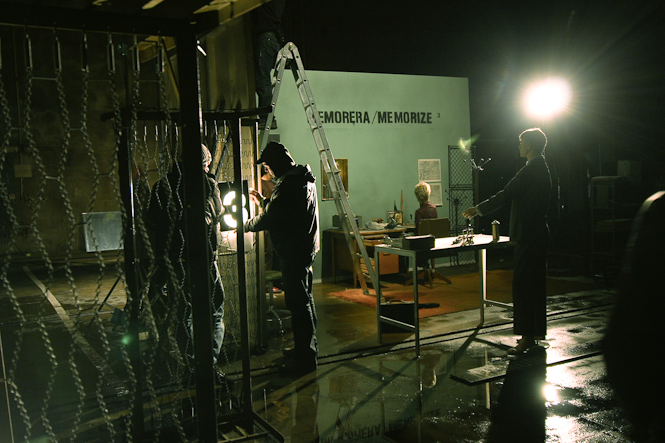 The film was made in a secret space of the Swedish Army, close to Stockholm.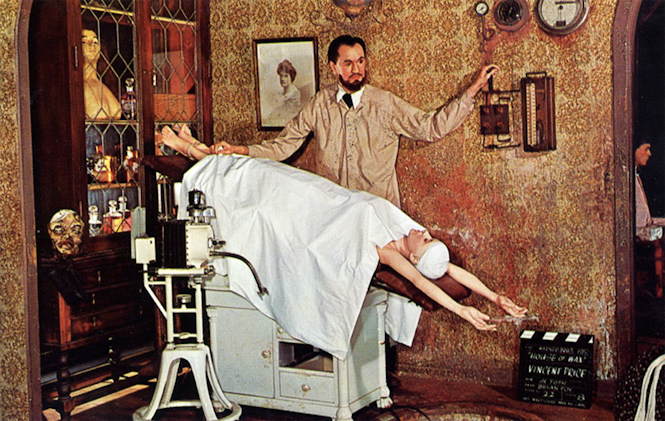 Some of the references we had for the casting. We wanted to get a creepy kind of feeling where some persons would be reel, and some of them dolls.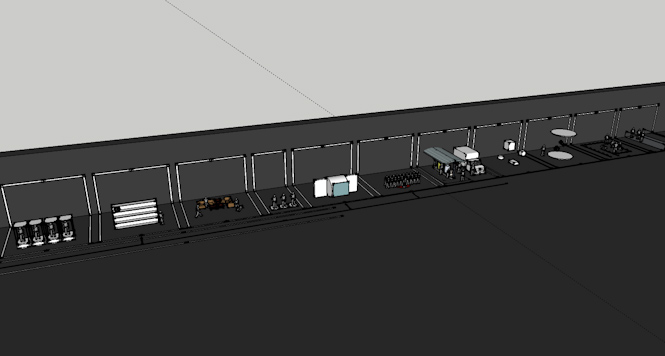 Some other work in progress sketches.