This is cool! For the second time the last three years, we are on the 2010 Creative 50 list. It's a list where Ad Age and Creativity celebrate the year's most inspiring thinkers and innovators.
"Welcome to the fifth annual Creativity 50. Each year, we cite those people and companies that made the biggest impact across all areas of creative culture. There are advertising and marketing people on the list. There are also tech pioneers, designers, directors, entrepreneurs, and others who challenged the established way of doing things and inspired with their action."
Read the whole article here: creativity-online.com
Creativity writes about North Kingdom;
"From GE's Smart Grid augmented-reality site with Goodby, Silverstein & Partners, San Francisco, to Adidas Teamgeist for the German sports brand, North Kingdom has built a Swedish digital-production agency with work that can translate to any culture, anywhere in the world... The agency actually likes the challenge of working with shops in other time zones and thinks its northern location, away from the creative hotbeds of Amsterdam and New York, means its designers and developers can concentrate on one project at time, since "every single pixel needs love."
I'm not so fond that they only have the co-founders presented thou, when it is an award for the whole team; from Gothenburg, through Klaverström and Stockholm up to Skellefteå.
However, keep up the good work folks, it's the third time that is the hardest ;)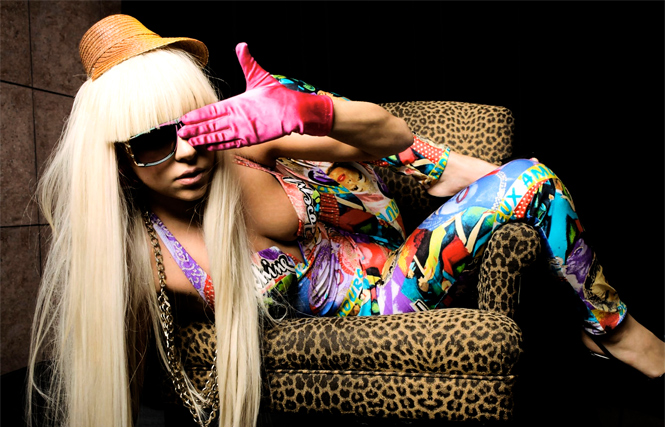 Cool also to see Lady Gaga on the same list! She is doing some crazy stuff out there! However, I would rather do a project with her then be on the same list... :)
TOP 50 Creative People
(These are not presented in any specific rank order)
Roger Stighall, Robert Lindstrom, David Eriksson, Co-founders, North Kingdom
Sachin Agarwal and Garry Tan, Founders, Posterous
Blaise Aguera y Arcas, Architect, Microsoft Live Labs
Craig Allen, Art Director, and Eric Kallman, Copywriter, Wieden and Kennedy Portland
Karin Dreijer Andersson (aka Fever Ray), Musical Artist
Marco Arment, Lead Developer, Tumblr; Creator, Instapaper
Kathryn Bigelow, Director
Neill Blomkamp, Director, RSA
Alex Bogusky, Chief Creative Insurgent, MDC
James Cameron, Director
Roy Choi, Mark Manguera, Founders, Kogi
Damon Collins, ECD RKCR/Y&R
Dennis Crowley and Naveen Selvedurai, Co-founders, Foursquare
Andreas Dahlqvist, ECD DDB Stockholm
Bart Decrem, CEO Tapulous
David Droga, Founder, Creative Chairman, Droga5
Dave Eggers, Author, Founder, McSweeney's
Daniel Ek, Co-founder/CEO, Spotify
James Farley, Group VP Global Marketing, Ford
Cindy Gallop, Entrepreneur, Founder IfWeRanTheWorld.com
Lady Gaga, Musical Artist
Christian Haas, Creative Director/Associate Partner, Goodby, Silverstein & Partners
James Hilton, Co-founder/CCO and Rei Inamoto CCO, AKQA
Damon Horowitz, Co-founder, Chief Technology Officer, Aardvark
Mike Hughes, President, Martin Agency
Jonathan Ive, Senior VP Industrial Design, Apple
Jan Jacobs and Leo Premutico, Co-founders, Creative Directors, Johannes Leonardo
Matt Jones, Director of Design, Berg
Spike Jonze, Director, MJZ
Linus Karlsson and Paul Malmstrom, co-founders/CCOs, Mother New York
Ashton Kutcher, Founder, Katalyst Media
Tom Kuntz, Director, MJZ
Michael Lebowitz, Founder/CEO, Big Spaceship
Carol Lim and Humberto Leon, Co-Founders, Opening Ceremony
Pranav Mistry, PhD Candidate, MIT Media Lab
Ty Montague, Co-president, CCO North America, JWT
Tor Myhren, CCO, Grey New York
Filip Nilsson, Creative Director/Chairman, Forsman & Bodenfors
David "Nobby" Nobay, Creative Chairman, Droga5 Sydney
Rob Reilly, Andrew Keller, Jeff Benjamin, ECDs, Crispin Porter Bogusky
Eric Rodenbeck, Founder/Creative Director, Stamen Design
Vivian Rosenthal, Jesse Seppi, Co-founders/Designers/Directors, Tronic
Matt Ross, Creative Director; Matt Oxley, Head of Tech, Tribal DDB London
Keith Schofield, Director, Caviar/El Nino
KR Sridhar, CEO, Bloom Energy
Matthew Szymczyk, Hans Forsman, Creative Directors, Zugara
Iain Tait, Global Interactive ECD, Wieden and Kennedy
Andrey Ternovskiy, Founder of Chatroulette
Ray Tintori, Director, Partizan
Ge Wang, Co-Founder, CTO, CCO, Smule