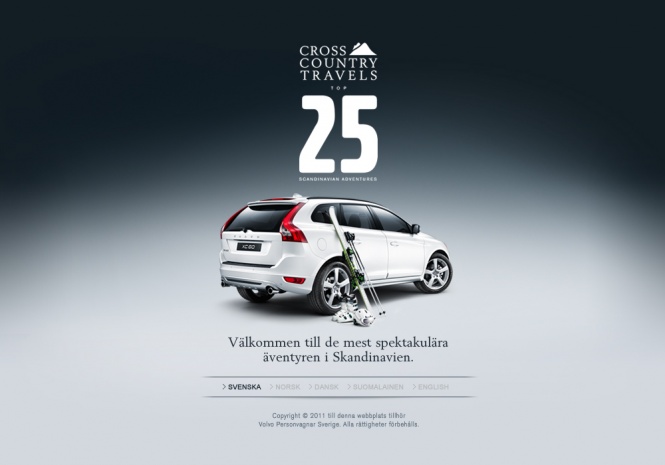 This spring we at North Kingdom did a small web project including both an iPhone app and five movies with Forsman & Bodenfors for Volvo. We created an online guide with the 25 most spectacular winter adventures in Scandinavia, a project called Volvo Cross Country Travels. With the app you can receive special designed badges from each location. Forsman & Bodenfors made the concept idea, my role was Interactive Art Director.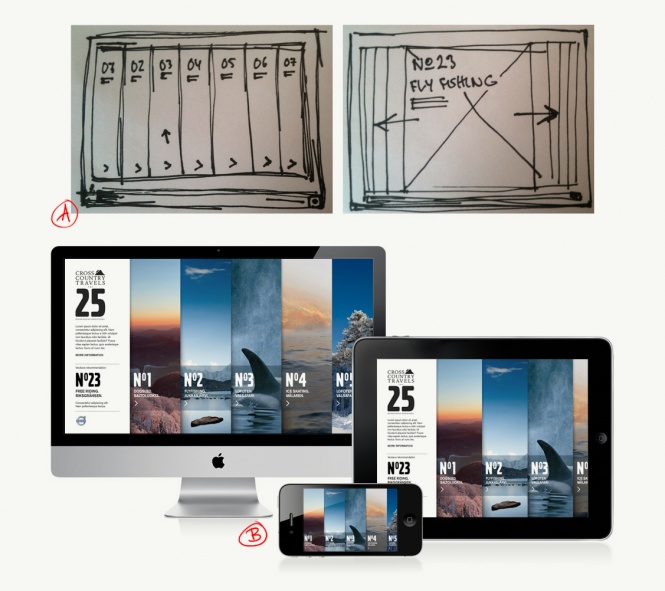 To mock up the first design (B) I received some rough sketches (A) from Forsman & Bodenfors, who wanted a clean magazine so it could run on an iPad. Therefor we chose HTML5 as a platform.
Some screenshoots of the final result (small changes have been done since launch).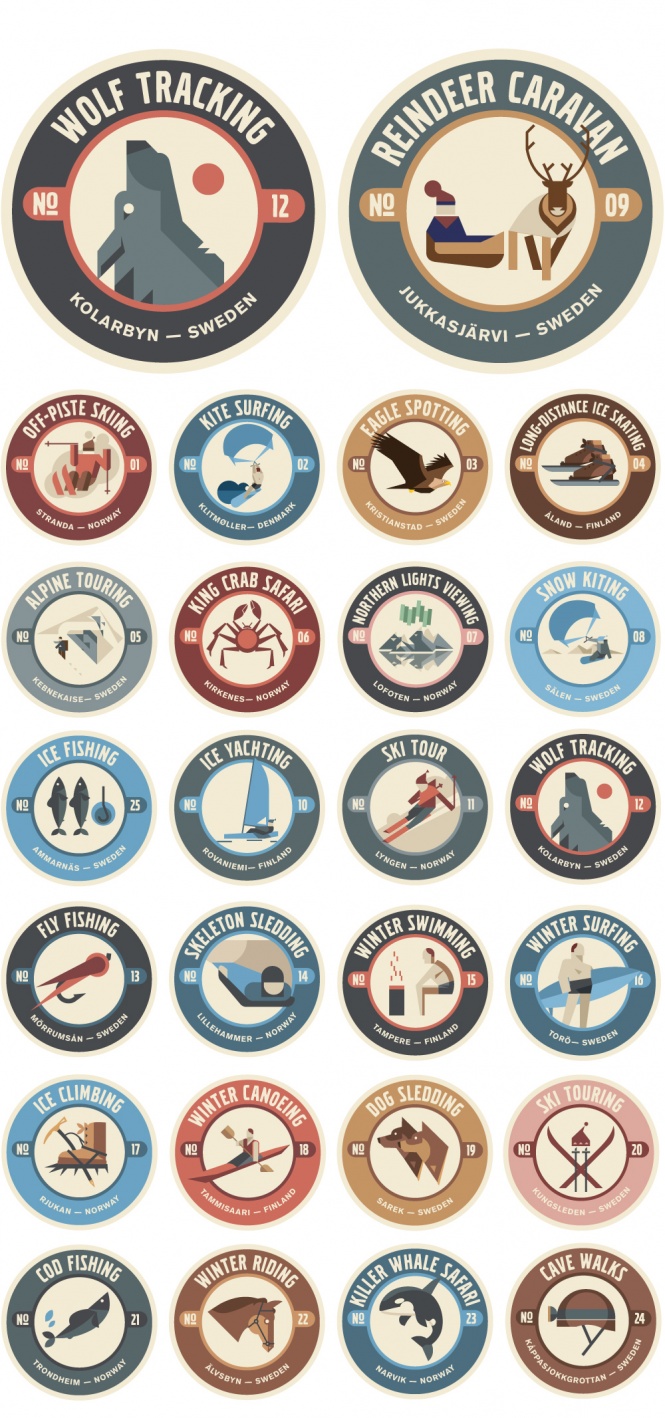 We created some cool badges for each location which you could get digital if you checked in at chosen location. Our idea was also make them physical so people could receive them by post so people could put it on their cars. Illustrations by Anton Eriksson, directed by Jakob Nylund.
We also sent two guys for 3 weeks of filming. Jakob Nylund and Riccardo Tagliabue made five beautiful spots (above). I sold in the idea and really wanted to go with them, but the time issue made me to stay at the base.
You can read more about the filming here — North Kingdom is filming for Volvo XC Travels
The total result turned out so so I think except for the badges and the videos that had higher level. Some annoying tech problems with external partner cut down almost all love. Instead of doing the whole thing with HTML5 we ended up with a hybrid solution (Flash) the last two weeks of the project.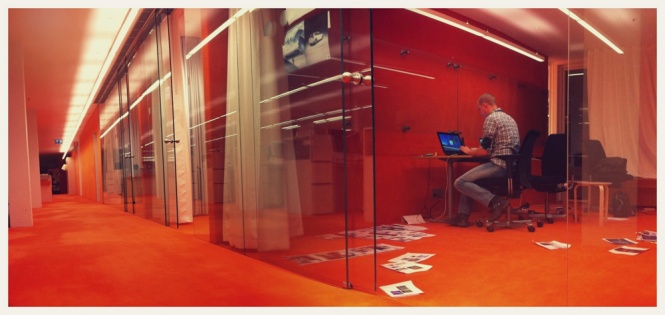 However, it was great to work with my old friend Staffan Lamm at Forsman & Bodenfors again. They are doing such excellent work these guys! Mathias Lindgren (North Kingdom 3D) and I was working inhouse at their Gothenburg office the last week. On the picture you can see Mathias at their total orange place, 8.45 PM, Friday night. We where the last one leaving. (Photo taken by iPhone)