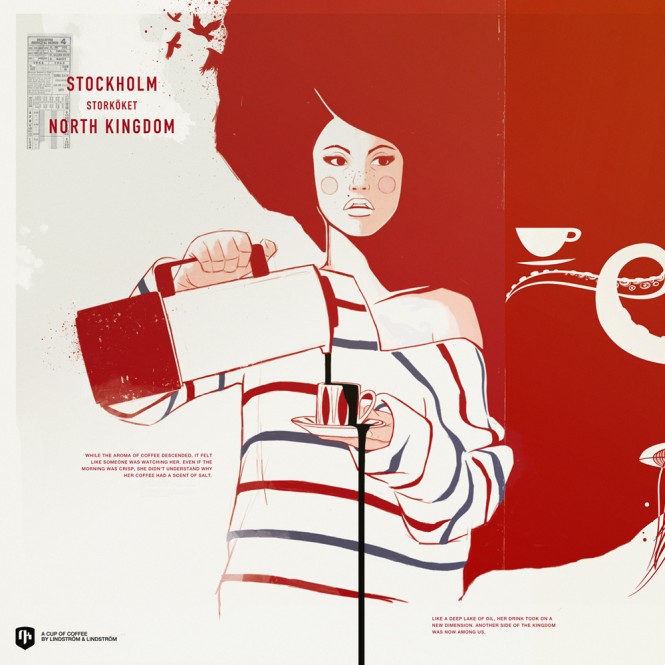 I have just finished mine and Kenny Lindströms kitchen illustration, so tomorrow I will send it to the printhouse because instead of paint it we will print, just to save some time. The main idea was to mix our styles.
My work was concept, copy, making the lady and put everything together. The idea is also to make a black stain on the table underneath
where the coffee is pouring. When I wrote the copy I wanted to achieve a feeling that the picture is taken from a saga, a story (not final);
"Her coffee smelt nice, but it felt like somebody was watching her. It was chilly outside and the aroma of the coffee now had a touch of salt. Like a deep lake of oil, her drink now took on a new dimension. Another side of the kingdom was now presented."
— Work in progress
The illustration is made on a Cintiq 12WX, based on a photography I took a couple of years ago. When the plan was to paint everything we wanted a clean and simple illustration, which we kept even if it now will be printed.
Kenny Lindströms beautiful octopus. Original file in illustrator above. Below after my coloring.