Kenny Lindström's and my wallpaper is finally on place at North Kingdom's kitchen in Stockholm. I named the work "En kopp kaffe" which means a cup of coffee in Swedish. I also added some lines to the illustration to make it more as a part of a story;
Her coffee smelt nice, but it felt like somebody was watching her. Even if the morning was chilly, she didn't understand why her coffee had a touch of salt.
Like a deep lake of oil, her drink now took on a new dimension. The other side of the kingdom was now presented.
More work in progress here.
We ordered the wallpaper at Your Wallpaper here in Stockholm. Decorator was Lina Fall.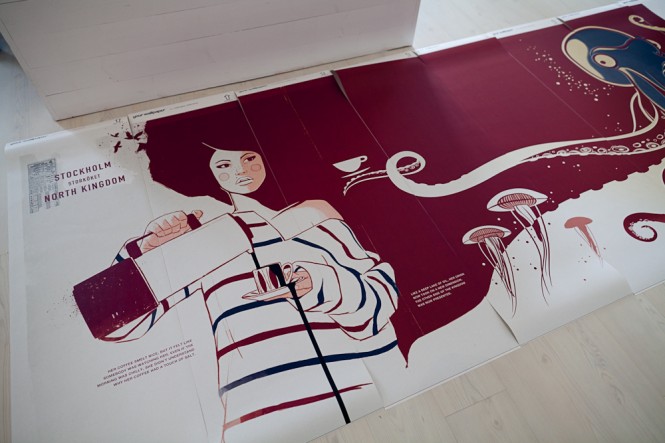 When the wallpaper arrived a week after my order, I put it directly on the floor to see how it looked like. And yes, the quality was good! The color range was not perfect but for that price I would say it is ok. The price for this wallpaper was 1317 SEK plus taxes.