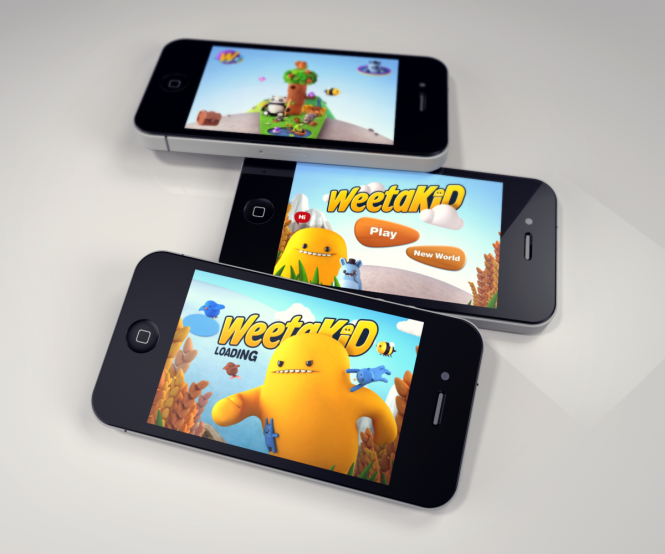 NORTH KINGDOM PROJECT — Weetakid, an intergalactic mobile gameplay for kids, is a concept made by BBH London for Weetabix, which is a popular whole grain wheat breakfast cereal in England. The assignment for North Kingdom was to create a mobile game with an AR solutution connected to the cereal package.
I myself wasn't so much involved as I use to be in this kind of projects when BBH London was in charge of the overall feeling, Yum Yum (London) made the characters and 3d, and Zoink Games (Gothenburg) took care of the games, including game bible.
My role was pretty much to take care of the first look and feel, concept designs, covers and some interface design/ mock ups. The final production was so so in my eyes… but it has some cool visuals so I thought it could be fun to keep it here on the blog for the future. The image above, with the three iPhones, have I done in Cinema 4D.
"Weetakid, the game. Brought to you by Weetabix."
— WIP
Some first rough sketches of the cereal package cover I did together with our 3D artist Mathias Lindgren. We knew Yum Yum was going to do the final 3D so we focused on design ideas, proportions, logotypes and other design elements.
We had to finish this print before we started the "real" project because of timing. So at this point we had to figure out what kind of world Weetakid would lived in.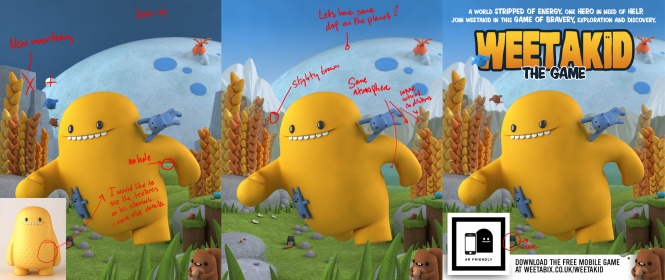 Here are some first stuff from Yum Yum in London with my feedback written on top.
We wanted to keep Weetakid in a happy lovely mood with a cool logotype ...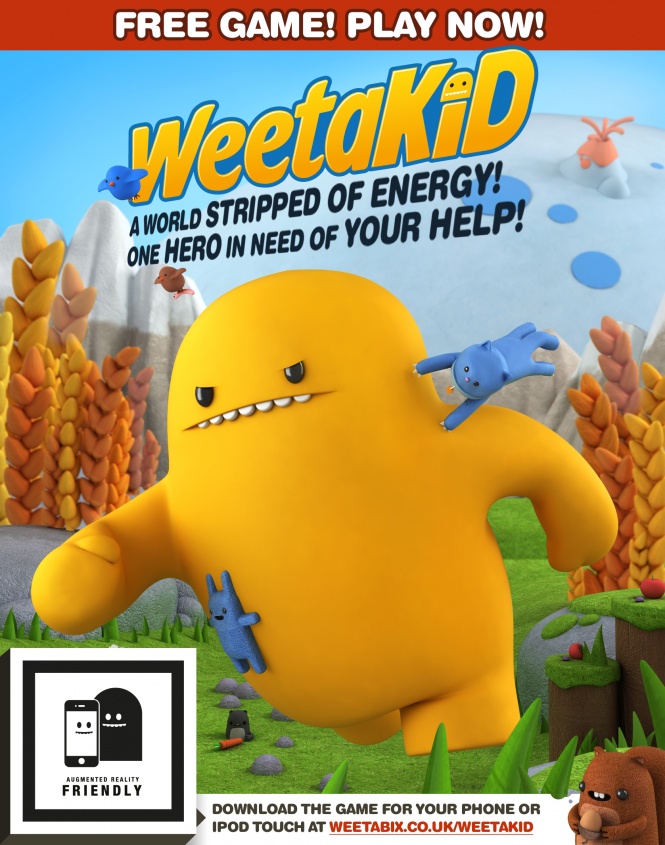 ... but the client wanted to keep him like this; more serious and frustrating. This is the final version for the cereal package with the logotype from the Weetabix design department. Better?

Another solution we did for another kind of package.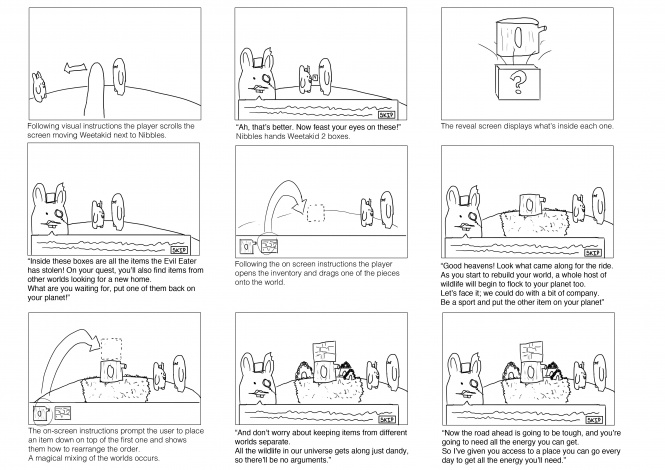 A part of the storyboard from BBH London who was in charge of the flow.
My mock ups for some of the interfaces (not finals).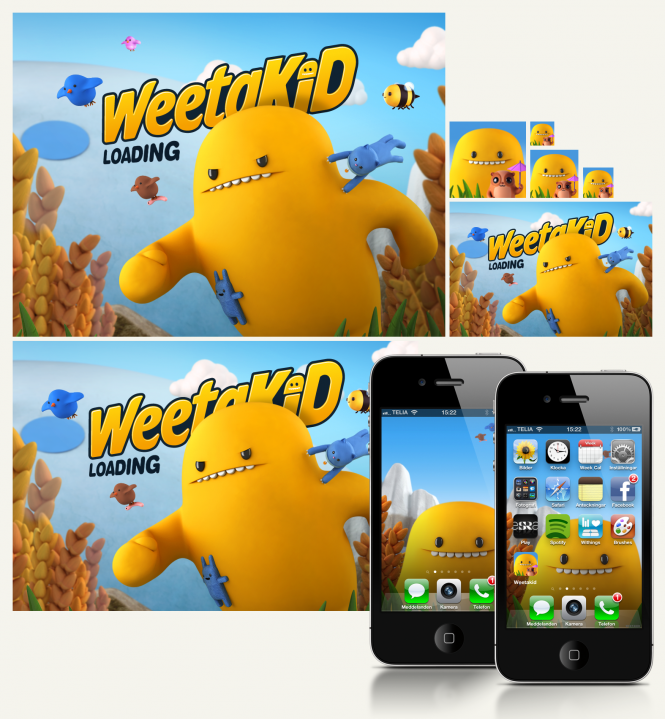 Some loading screens I put together for different screens.
3D by Yum Yum London —
The best part of the project was to work with Yum Yum London who was in charge of the 3D. Lovely guys to work with, thank you guys!