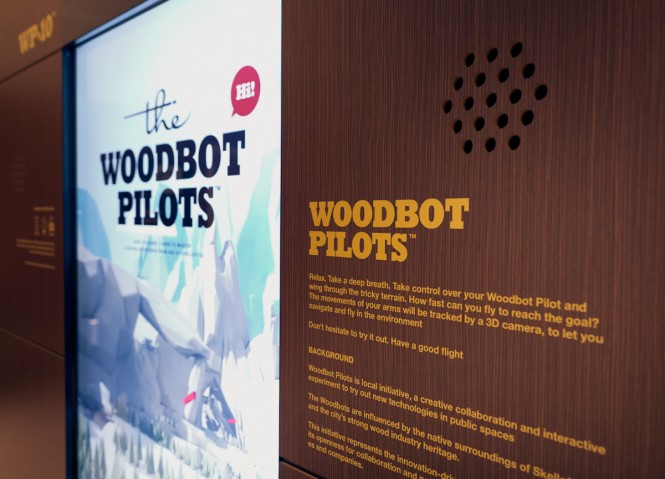 The installation at Skellefteå Airport is now built. It's a fantastic feeling to see how your sketches become reality and it looks as good as you hoped for. Skellefteå Snickericentral (SCC) have done an amazing work, they are great cabinetmaker! The whole thing will be launched next week so I keep my fingers crossed from New York where I'm right now, that everything turns out good! We still have some minor problems with the technology but I think everything will work smoothly. We will launch the web version and some documentary movies from the Airport within a week I hope.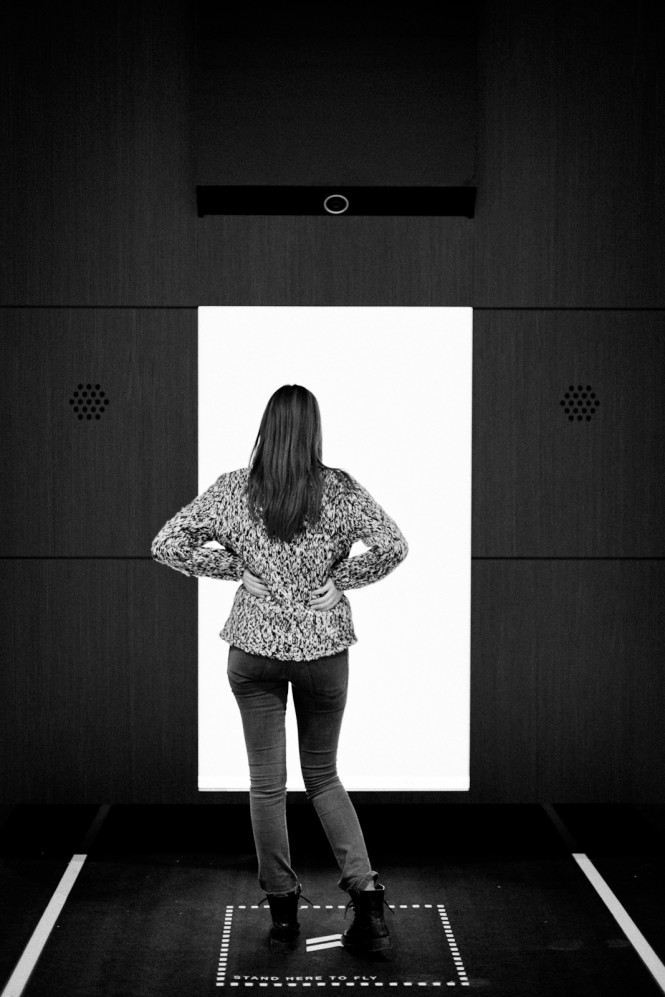 The very first test of the screen on place. December 10th, 2010, at 12:38 AM. Mia Vallmark, Project Manager, stands in front of the for moment only blue screen, like a digital gateway..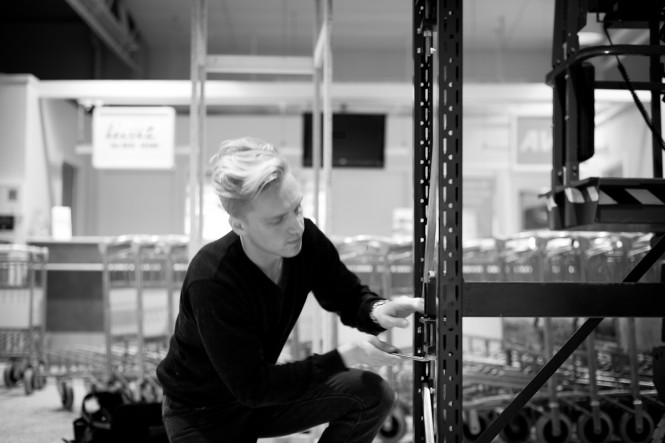 Olov Wikberg from Interactive Institute, who have been working with the 3D camera programming, was also in charge of building the skeleton of the installation which was a very important part of the project when it has to keep up the 120 kg screen, computer, camera and speakers.
Installation in progress. Thursday afternoon, December 9th, the basic structure is on place.
Smart Profilering placed all the vinyl prints perfectly on the installation. The prints itself are made by Dekalbolaget who was actually the only one I found that could print out vinyl with Pantone color.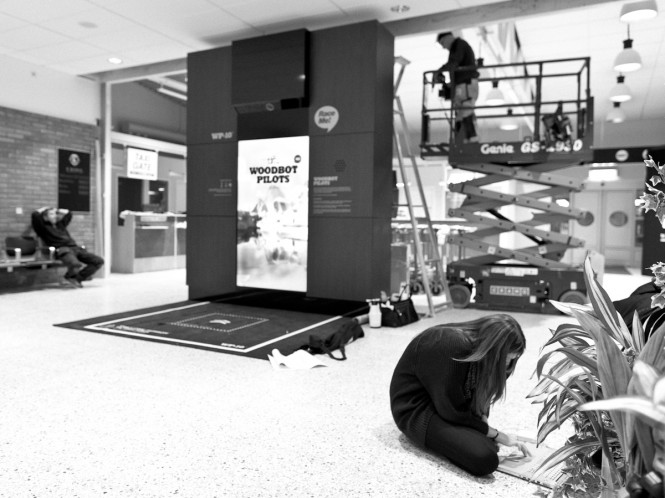 Another day at work. Meanwhile Mia is checking her mail, Skellefteå Airport gets a new ceiling.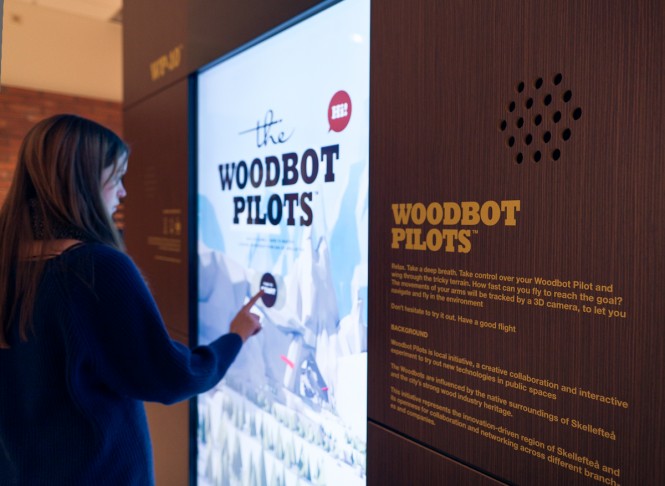 1 — Navigate via touch screen. Woodbot Pilots is easy to learn, hard to master.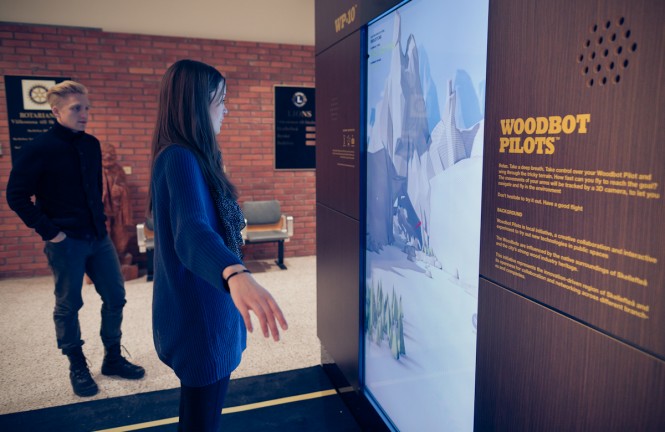 2 — Fly with your arms.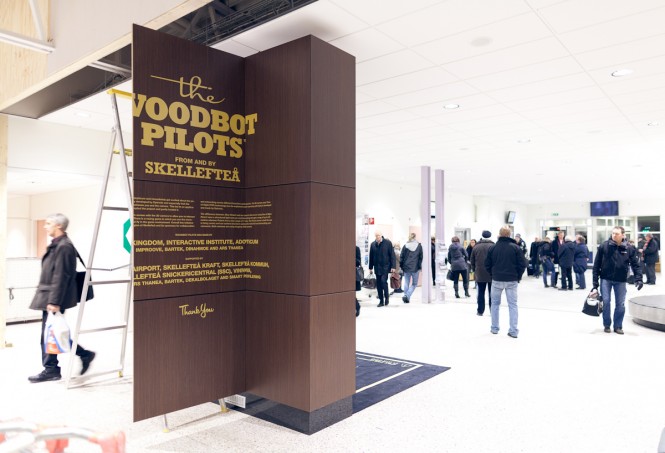 A door, with a huge lock ofcourse, is placed in the back of the installation, so we easily can access the hardware.
Woodbot Pilots — detail of the installation.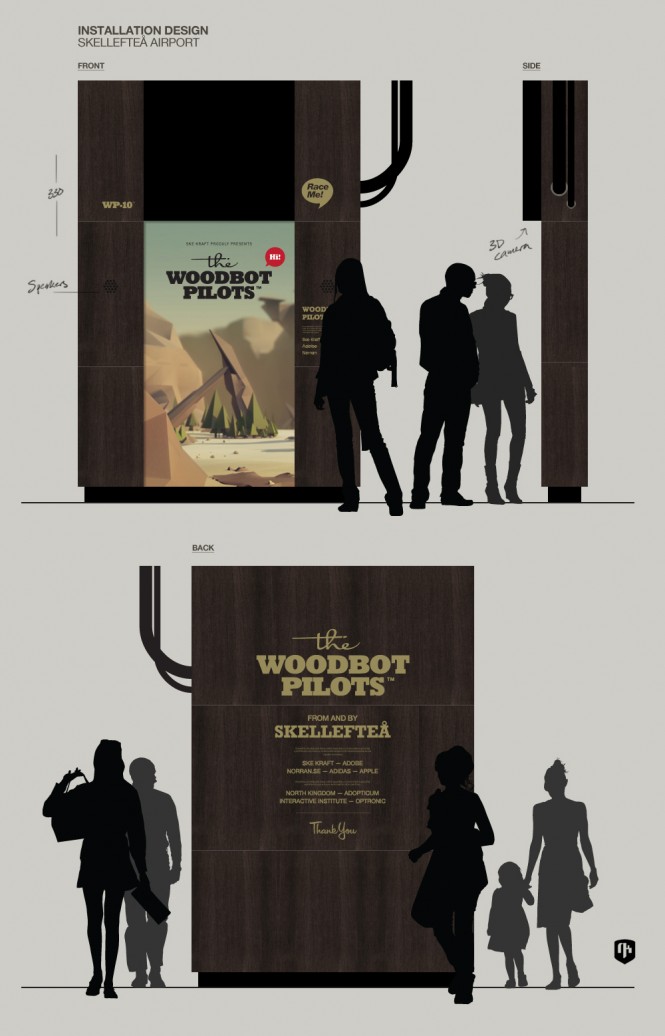 My original sketch. We had to do it a little bit wider when we had to follow the width of the iron skeleton.
— This post is also found at the North Kingdom blog.