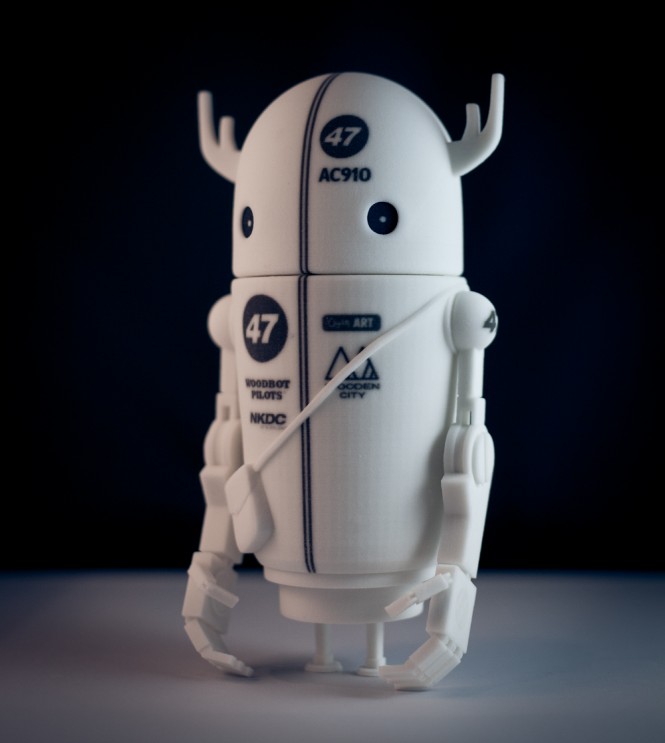 Last month I posted some pictures on our North Kingdom blog concerning the first Woodbot prototypes we have made via a 3d printer. For the moment this is a side project for Mathias Lindgren (3d) and myself, so it goes little slow sometimes, when our regular projects goes first. However, I'm strongly motivated to see if we can take it to production later this year.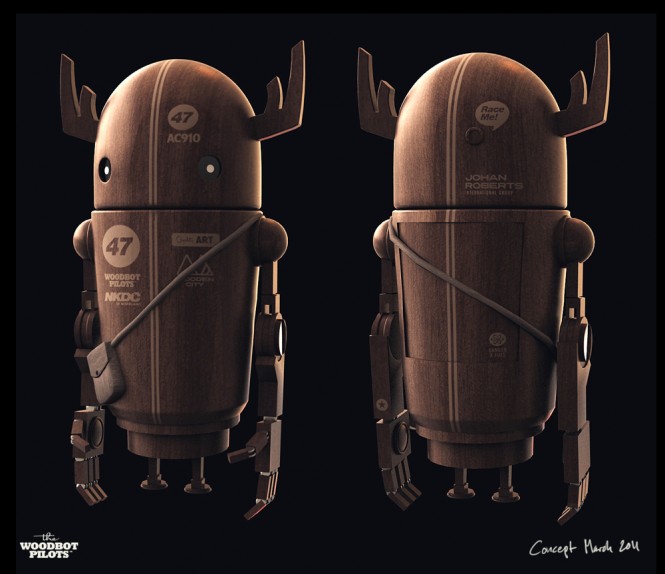 The characters will be made in dark wood to get a premium feeling. Details like bag in leather.
So what's the next step for our physical Woodbot? Right now we are talking with different partners around the world to see who can help us to move on. It's partners in USA, China, Japan and, of course, in the north part of Sweden. The priority for the production is (when numbers and profits doesn't interest me that much);
1 — Quality
2 — Flexibility
3 — Cost
The idea for now is to make three models from start, with a limited edition of 250 – 500 each. It's hard to say the price but I would guess around 150 USD each. The money is not the most important here; it's to actually do it. I'm reading a book right now called "Making Ideas Happen — Overcoming the obstacles between vision and reality" by Scott Belsky, and I start to understand why so very few of all my ideas never left the drawing table. Yet.
As soon we have figured out whom we will take care of the production we will create one single, wooden prototype. When this prototype has the quality we looking for, then we will put Woodbot on Kickstarter.com to get, hopefully, a budget to start the production.
The prototypes are printed at Digital Mechanics in Västerås, Sweden.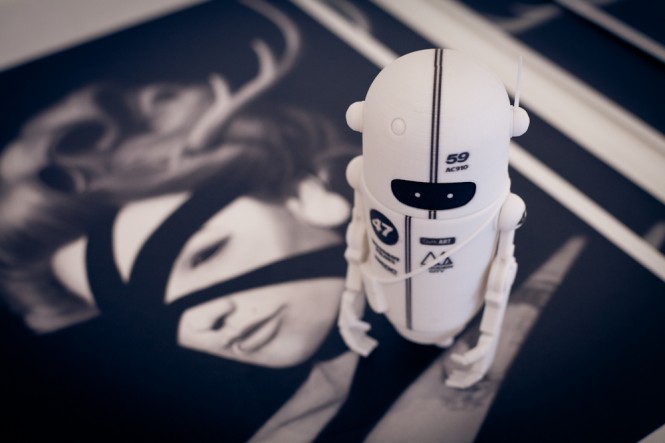 Above just some shoots I took on the 3d prints.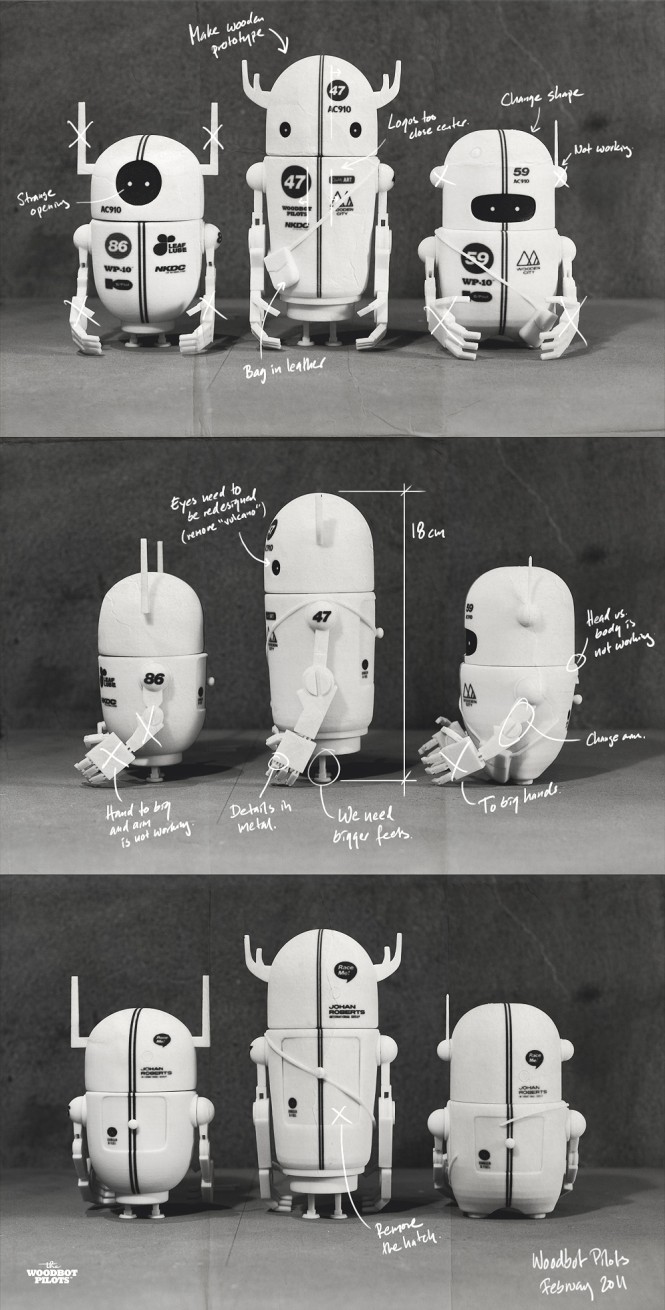 Woodbot #47 is the one of the three that worked best, and will be the one I take to the next step for the moment.
The Woodbot Pilots is based on our 3D installation we did at Skellefteå Airport this winter. We haven't documented it for our showcase yet, when we have had both some tech and time issues in the end of the project, which can happen in lab project like this. However, I hope we can nail these last details soon for this purpose soon.