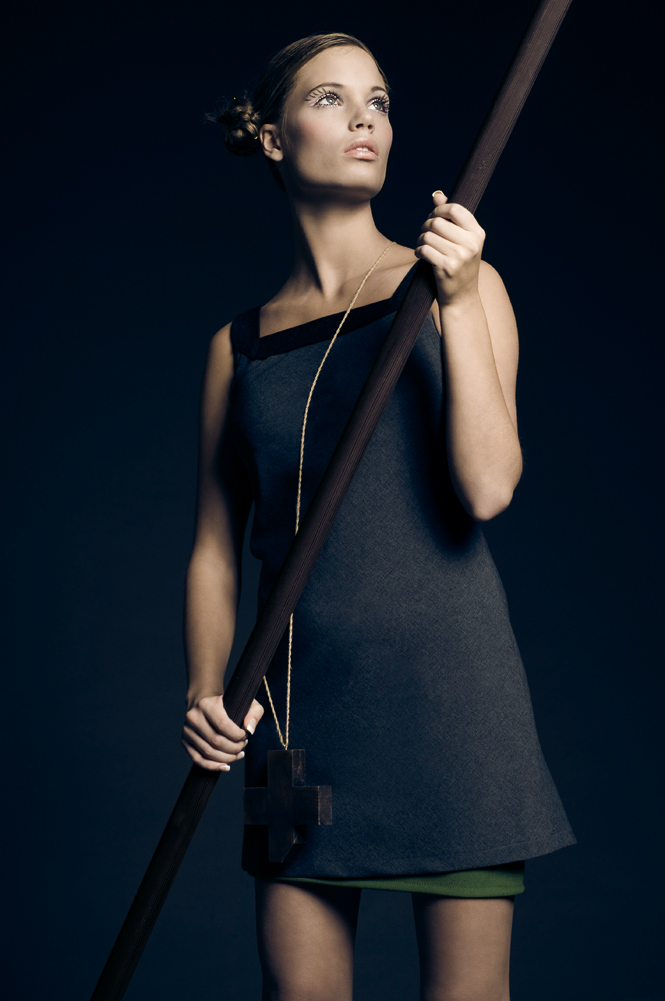 Project: Designchapel, second edition. My work: Fashion design. Client: Designchapel.
Information: I made three dresses and one coat for new Designchapel edition. These dresses where drawn and made back in 2006 but I have never showed them in my portfolio. Photography by Håkan Moberg, Stockholm.
These dresses are not made for sale right now but you will hopefully find them somewhere in the future.
The idea was to get a 60's look but in more modern and clean look. Check out sketches & work in progress of the dresses in the Behind the scene section or the final result.
More pictures in the Cargo Portfolio.