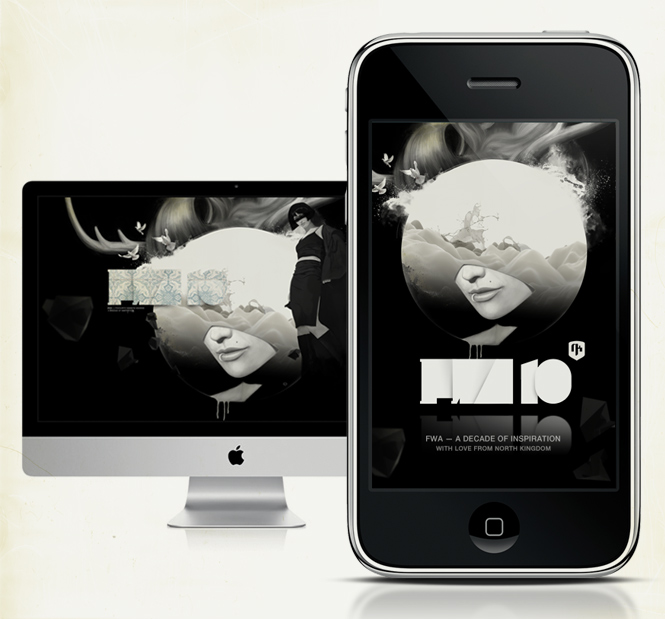 On Monday FWA will publish our wallpaper kit to their special edition 10th Anniversary collection. We where invited by Rob Ford together with 9 other great agencies (FWA 10 top winning agencies) like Goodby, B-Reel, Big Spaceship and EVB for this special occasion. It was of course a big honor for us, but also a chance to make a quick piece of art which is always challenging and fun.
Get the wallpapers here — FWA 10th Anniversary wallpapers by North Kingdom
If you like the font I have used and made, you can download that one here.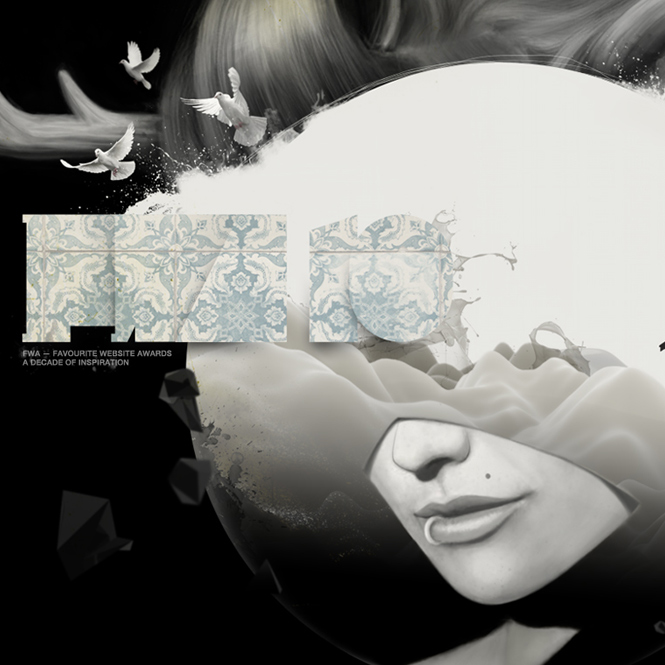 When we had no time whatsoever we made a quick collaboration in house. We didn't have any directions among us more then just go "bananas", to make something we wanted to have on our own desktops, and to keep it black and white as our graphic profile.
The directive from Rob Ford was; "The wallpaper should include the FWA logo, your own logo, the number 10. I am happy for the FWA logo to be manipulated in any creative way rather than having it placed, as is, on a nice image."