Last weekend I was invited to speak in Cancun, Mexico at a design conference called "The End" along with guys like Hydro74, 123Klan and Adhemas Batista. The event lasted for two days where I got the chance to meet some amazing designers and illustrators. The whole week was amazing, everything from arrangement to the sunny weather! The world is as usual very small. My speech was sponsored by Illogical Questions who bought a framework from me 6-7 years ago.
Photo cred: Stage photos by Mauricio Hialdeg Mastache Orivio and Raúl Terán.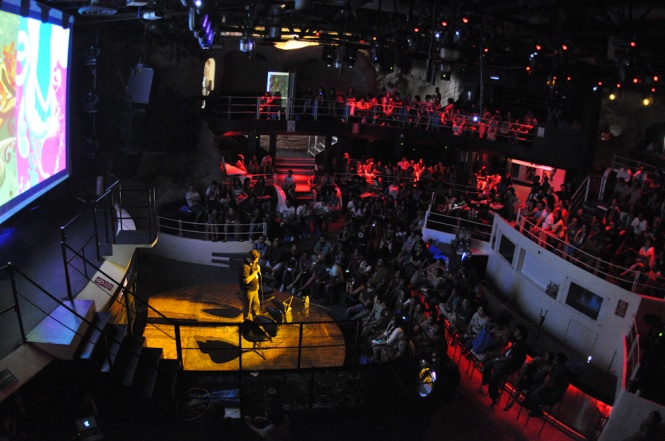 The amazing Adhemas Batista was talking about "Selling Colors".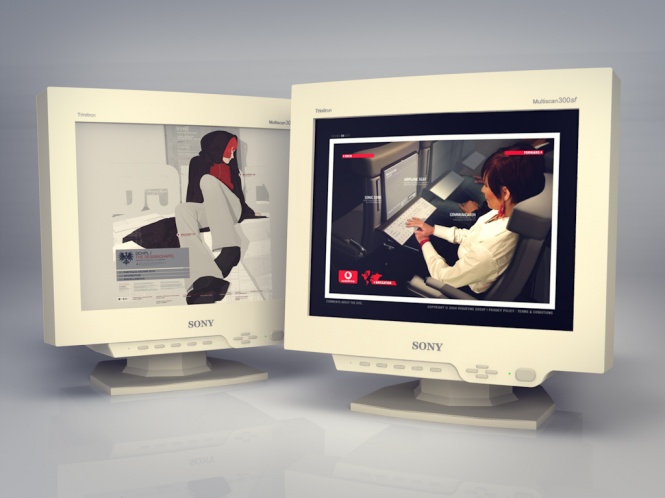 Except talking about our recipe with stuff like "find and follow the butterflies in your stomach" and "being one big brain" my speech was based on seven North Kingdom projects from the last five years, where I from an Art Directors point of view presented some behind the scene stuff.
I also talked a little bit about my background as Art Director and what I did for 10-15 years ago; when I didn't had any interactive education, it was ideal to start working in a branch that both was immature and new. It was all about learning by exploring, and it still is. Above is a slide from my keynote, showing two sites that meant a lot for North Kingdoms beginning; Designchapel, which is my personal site from 2002 with over 1m visitors the first year, and Vodafone Future, from 2003, that become the world´s most awarded site 2004.
The projects I talked about was these:
Get The Glass — Read more
Adidas Teamgeist — Read more
GIL Time Square installation — Read more
Woodbot — Read more
Netguys — Read more
ROME — Read more
The only project I hadn't been involved in was just our ONLY "The Liberation" project where Jakob Nylund was the Art Director. I wanted to talk about this project cause I loved how he had worked with the film structure, the design and the logotypes. Really great stuff!
ONLY "The Liberation" — Read more
— Some tourist photos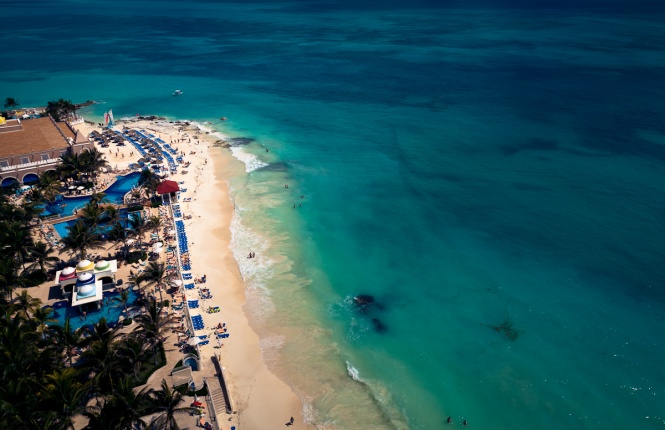 Ulrika and my amazing view from Hotel Riu Cancun balcony.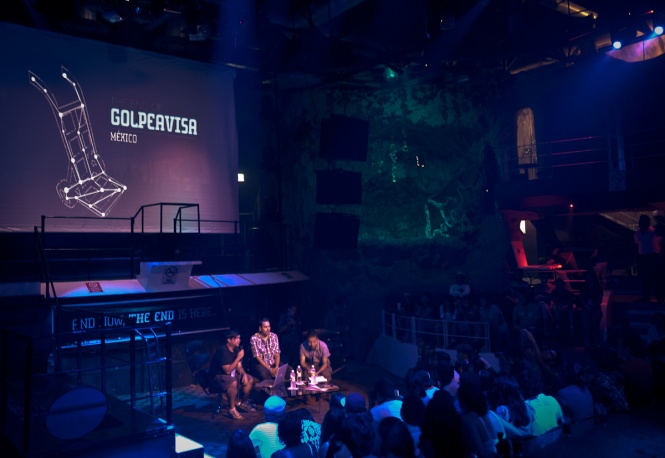 Day two, a couple of hours before my speech. On stage; Golpeavisa, the digital design who created this amazing event. The event was placed in a local club with around 300 in the audience.
Adhemas Batista and Joshua M. Smith (Hydro74) from Maya ruin visit, the day after the event. It was amazing to be there 2012. Will this be "The End" for real? The guide didn't mention it so I guess not...
— iPhone photos (color correction by the Camera+ app)
Thank you so much Golpeavisa! We had a great time in Mexico! :)