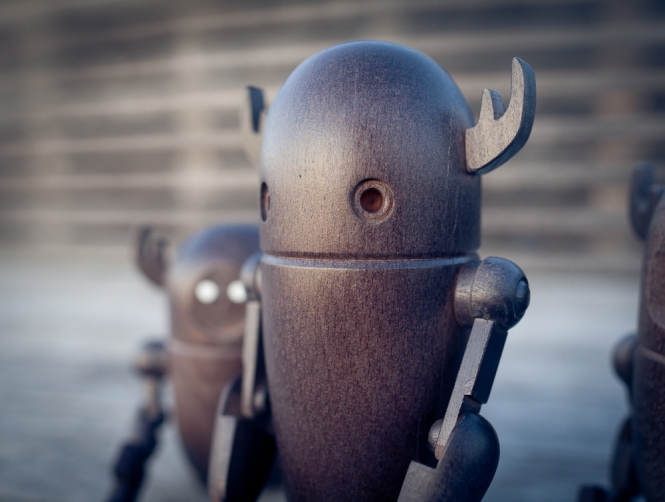 Finally we have got our first prototypes from Hong Kong delivered. They haven't been corrected from my last post except the wood have been stained. On the next version we will see how we to make the stripes and logotypes (the idea is to keep these areas without coloring so they stay in original light wood, instead of stickers), all details fixed from earlier feedback, head separated from body and the varnish wood.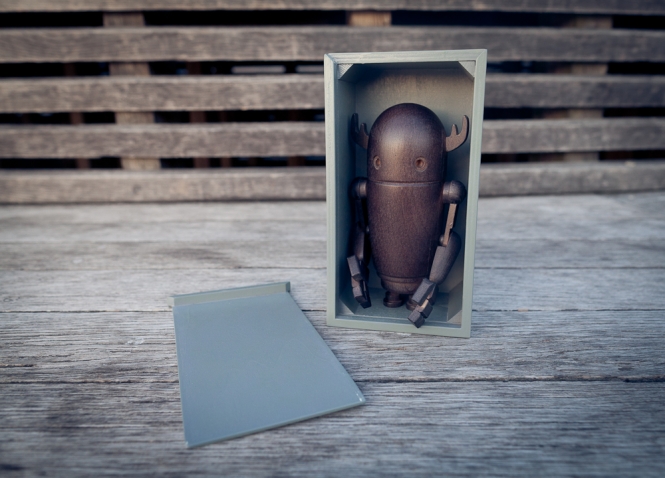 We haven't spent so much time on the packaging yet but they actually made some first rough boxes for us for free in this delivery, without asking. That is what I call service! The idea is also to place the woodbot inside a small designed bag, placed inside a wooden box. The color will be the same as the woodbot I think.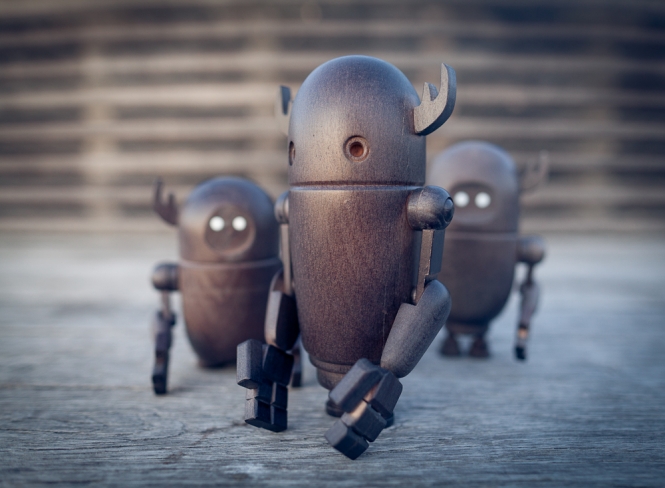 The eyes looks pretty funny when they just have done some big fat white dots. Here can you see the hand issue as well. They have done the hands functionality really nice when you actually can bend the fingers, but it looks little to chunky. The photos are taken on the pier outside my apartment by the way... just after the sunset.
Details from behind. I like the back of the big one best; a solid color, without any differences in tones. It gives the woodbot a luxury feeling. The reference have been Kay Bojesen's wooden toy monkey.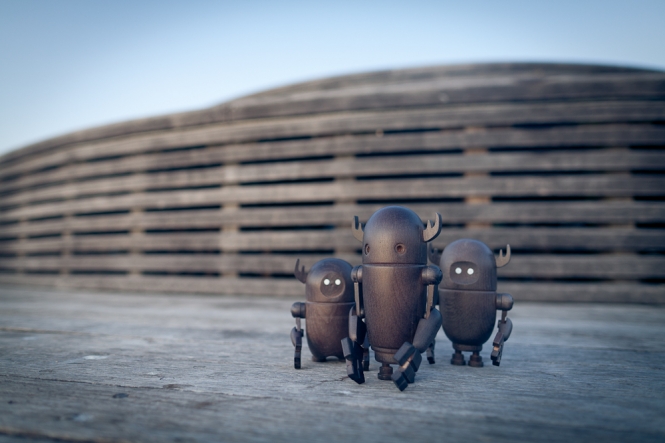 Woodbot Pilots — North Kingdom's wooden toy robots. Prototype No.2.