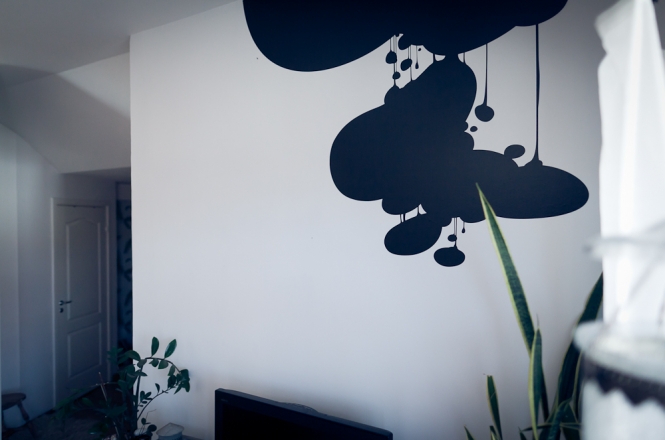 For a couple of days ago we put up our first Black Leakage wall sticker and it was much easier then I thought. This first one is placed in my sisters apartment who lives pretty close to me in Stockholm.
The shop will go live within two weeks at BlackLeakage.com.
This sticker has the medium size; 115 cm high. The idea is also to have them in different colors.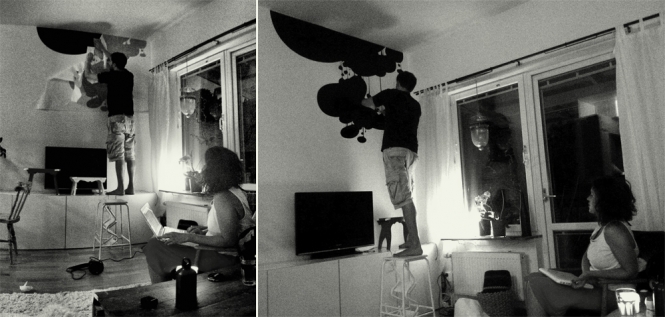 Some shoots I took the night before with my iPhone camera.